Rafale deal scam: Rahul Gandhi warns lawyers in the Congress party of taking Anil Ambani case on Rafale issue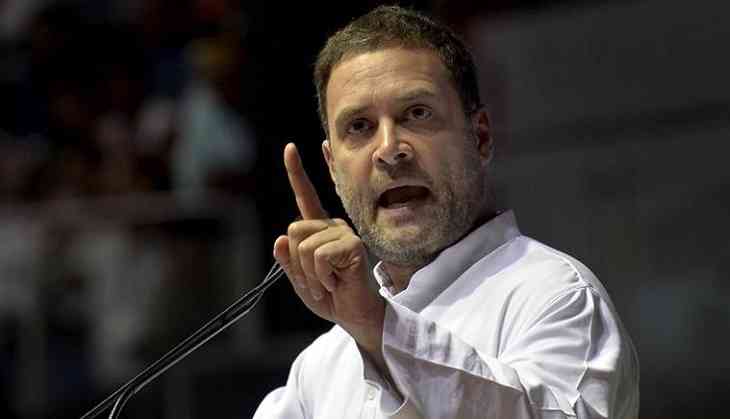 Taking lessons from the past, Congress chief Rahul Gandhi warned the lawyers in the party of taking case of Anil Ambani on the Rafale issue.
Issuing a strict memo to party leaders, Gandhi assertively said that the lawyers from the party should avoid fighting for Anil Ambani on the Rafale issue on which the opposition parties are targeting the Narendra Modi government.
Earlier, Ambani's companies sent notices to Congress spokespersons over the issue and told Gandhi that he is 'misinformed, misdirected and misled' about the multi-billion dollar jet fighter deal.
Gandhi questioned the government over the deal many times in public as well as in the parliament, pointing out that the governments stroke the deal with the price of three times higher than that negotiated by the UPA government with France's Dassault Aviation, the manufacturer of the aircraft. His party along with other politicians has been demanding to disclose the price of the aircraft. The party also demanded a joint parliamentary committee on the deal.
Eyeing on the 2019 general elections, Gandhi asked the party leaders to avoid cases that becomes a tool of attack on the party from the government or that weaken the party stands.
This precautionary warning issued because in the past, some party leaders such as Kapil Sibal and Abhishek Manu Singhvi took up the cases which were against the party's standing.
Sibal had defended the triple talaq on behalf of the All India Muslim Personal Law Board (AIMPLB) in the Supreme Court. It seems that his defence did not go well with the party bigwigs. The party was criticized when Sibal and Singhvi defended Vodafone on the retrospective tax case.
Also read: "BIMARU" states are now developing: Vice President Venkaiah Naidu in Serbia