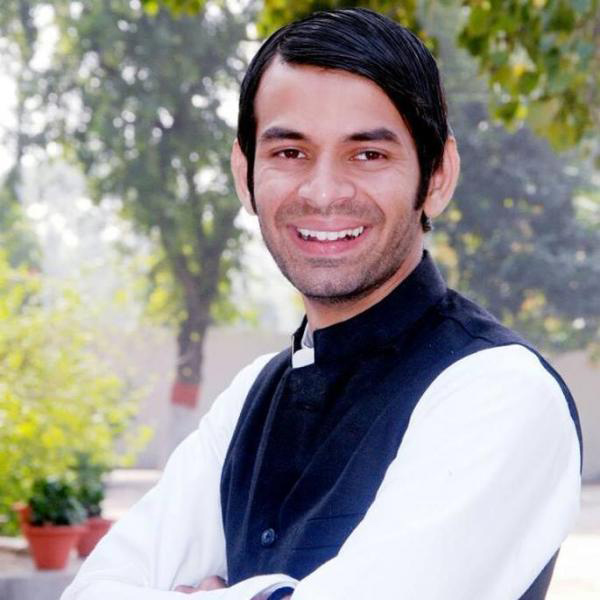 The entry of RJD chief Lalu Prasad Yadav's son, Tej Pratap, into political life began with a goof up.
During his oath taking, at Patna's Gandhi maidan on 20 November, Tej mispronounced the word "apekshit" - which means expected - as "upekshit" - which means insulted.
As a result the Governor asked him to read his oath out afresh.
Tej and his younger brother Tejaswi took the oath today, along with other ministers in the Bihar cabinet under Chief Minister Nitish Kumar. Interestingly, the young duo took the oath immediately after the Chief Minister. The senior ministers in the cabinet followed later.
While the portfolio assigned to Tej - who contested from Mahua - is as of yet unclear, Tejaswi - who contested from the Raghopur constituency - is tipped to be the Deputy Chief Minister.
A total of 31 cabinet ministers took the oath on Friday after the Grand Alliance, comprising Congress, JDU and RJD registered a convincing victory against the BJP in Bihar.
Earlier in the day, JDU leader Sharad Yadav told ANI that the division of cabinet berths were done a fair and "balanced" manner.