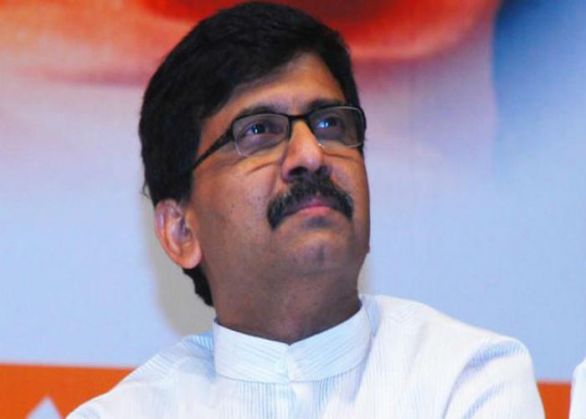 Shiv Sena, a party which is currently running a coalition government in Maharashtra along with BJP, has announced that it will be contesting on 150 seats in the upcoming Bihar assembly elections. The announcement was made on 20 September.
Denying allegations that it has targeted Bihari migrants in Maharashtra, the party said it wants to strengthen its support base in Hindi belt and has decided to go it alone in the state, where BJP-led alliance is locked in a stiff contest with the Nitish Kumar-led coalition of JD(U)-RJD-Congress.
"Shiv Sena will contest Bihar assembly polls on its own and put up 150 candidates," party's national spokesperson Sanjay Raut told reporters on the sidelines of his party's state convention here.
He said the process for selection of Shiv Sena candidates for Bihar which will go to polls in five phases from 12 October was nearly complete and the first list will be out by tomorrow.
Raut said Shiv Sena will seek mandate of the people of Bihar on the agenda of Hindutva, poverty alleviation and employment generation for the local people among others.
Quizzed why Shiv Sena had not joined the BJP-led alliance in the contest to the 243-member Bihar Assembly, he said that his party wants to strengthen its support base in Hindi belt and empower the local people.
The Shiv Sen and BJP had ended their 25-year-old alliance before the Maharashtra Assembly polls laste year over seat sharing. Though the two reunited after the poll results to form a government, the strain in ties has been visible with Sena being openly critical of its dominant partner.
Accusing RJD supremo Lalu Prasad and senior JD(U) leader Nitish Kumar of failing to usher in development despite ruling Bihar for the past 25 years, the Shiv Sena spokesperson rued that the people of the state despite being talented and hardworking have to migrate to other parts of country, including Mumbai, for work in order to sustain themselves and their families.
Asked about allegations of atrocities against migrants, including those from Bihar, in Mumbai and other parts of Maharashtra, Raut dismissed them claiming that there was no example of Shiv Sena and its workers targeting migrants and blamed politicians of Bihar for spreading canards instead of focusing on development of the state.
"Some politicians of Bihar are more interested in happenings in Mumbai and making noise about atrocities on migrants than actually doing something for development of the state," the Shiv Sena leader said.
-PTI