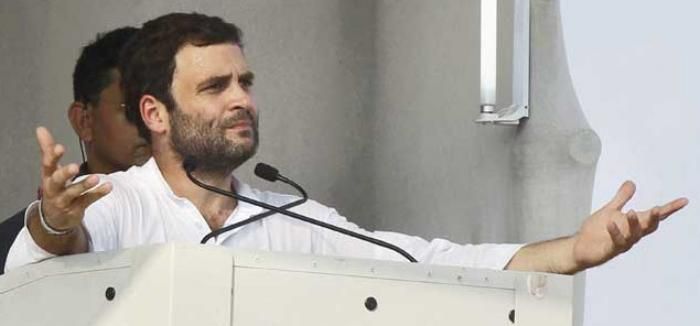 It seems Rahul Gandhi's rally in Bihar today will be a solo act as Nitish Kumar and Lalu Yadav have made it clear that they won't be able to attend the rally in West Champaran.
Rahul Gandhi had earlier partnered with Nitish and Lalu for the Bihar assembly polls which begins in October.
However, at the Lalu is playing it safe and has delegated his son Tejaswi Yadav to represent their party Rashtriya Janta Dal (RJD) at the rally. Nitish Kumar and Rahul Gandhi are expected to jointly address a press conference later today.
Meanwhile Nitish Kumar met Rahul Gandhi at the Patna airport today. Rahul will now head towards Champaran for the rally.
Speaking about the rally, the Congress has said that the rally isn't specific to the Bihar election, instead it a part of a countrywide commemoration of Dr BR Ambedkar's 125th birth anniversary.