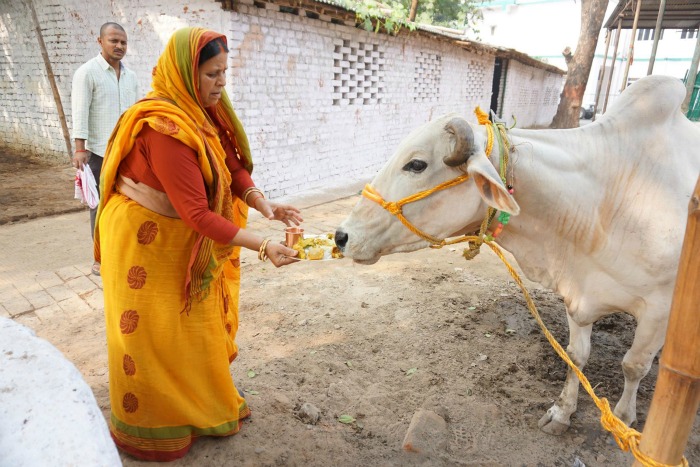 Chhath, the four-day long festival when devotees take holy dips, fast and pray to the sun, has begun. Primarily celebrated in Bihar and Jharkhand, Chhath is one of the biggest festivals celebrated in the region. It is also one of the most difficult pujas to perform, due to its many rituals and strict fasting.
Chhath is a celebration of the sun; devotees stand in rivers to offer prayer and thanks every sunrise and sunset.
Every year, Rashtriya Janata Dal supremo Lalu Prasad Yadav's residence lights up with crackers and diyas and the whole family comes together as Rabri Devi, the former Chief Minister of Bihar performs the rituals.
This year, after the Grand Alliance's landslide win, the festivities are being observed with renewed fervour. Below are some of the pictures posted on Facebook by Lalu's eldest daughter, Misa Bharti.