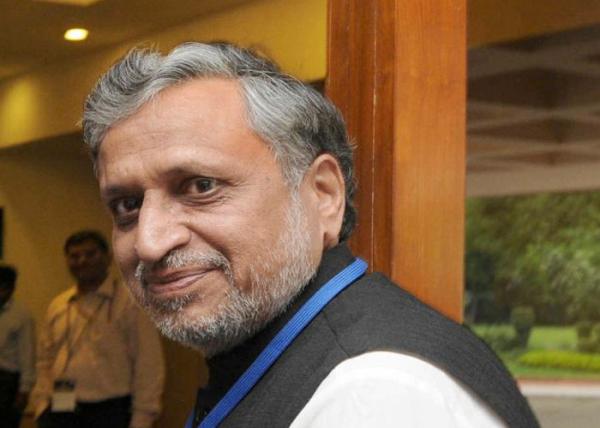 Former Deputy Chief Minister of Bihar and BJP leader Sushil Kumar Modi, on 11 October, said that beef has not been exported from India since the Modi government came into power.
"Yesterday, the Bihar Chief Minister made a baseless and false statement on the issue of beef in front of the media. There has a complete ban on the export of beef ever since the Modi Government came into power," Sushil told reporters here.
"People like Lalu Yadav and Nitish Kumar are making false statements and raising the issue of beef in the Bihar Elections contrary to our agenda of development. There has been no export of beef from India in the last fifteen months," he added.
Addressing an election rally at Samastipur on 9 October, Nitish claimed that meat exports had substantially increased in Gujarat when Narendra Modi was at the helm of affairs in the state. He said while Gujarat exported 10,600 tonnes of meat in 2003, the quantity rose to 34,990 tonnes in 2013.
The Chief Minister also tweeted on 9 October that beef exports from the country registered a drastic increase during Modi's first year as the Prime Minister.
"Modiji's doublespeak at its best. Beef exports went up by 15.4 percent in his first year as PM, yet he is trying to make beef an issue in Bihar election," he tweeted.
-ANI