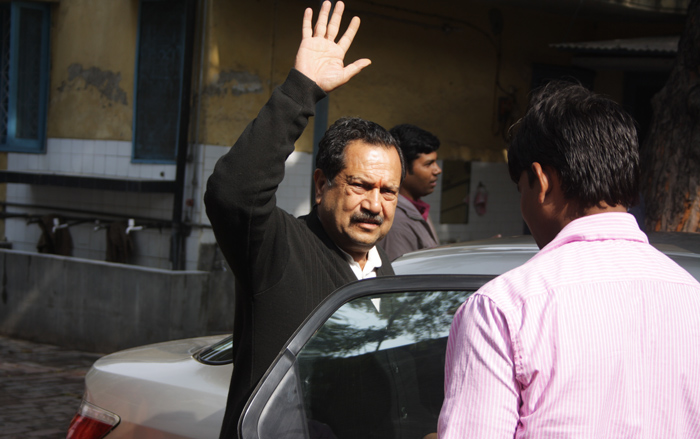 For Prime Minister Narendra Modi, the upcoming Bihar Assembly polls have become a prestige issue. The battle for the 243 seats has pit the BJP and the grand alliance against each other, with each striving to outdo the other in winning over the public's votes and confidence. Modi has a lot to prove, as does the Nitish-Lalu combine, as the latter's long-standing feud is finally over and they stand together in this election, against the BJP.
In such a scenario, the BJP's main focus is to woo the Muslim-Yadav voters. For the Yadavs, the party has put forth 23 candidates. However, the clincher is securing the Muslim votes and it's not surprising that the party is facing a situation in that direction.
In a bid to extend its support to the BJP, the Rashtriya Swayamsevak Sangh's (RSS) Muslim wing, the Muslim Rashtriya Manch (MRM) will soon send its workers to Bihar to lure Muslim voters over to the BJP and its alliance partners the LJP, RLSP and HAM(S) instead of the 'Mahagathbandhan' of Lalu-Nitish-Sonia.
Battery of workers ready to woo Muslim voters
Dinner, lunch and tea parties will be organised by the MRM, especially in Muslim constituencies which will be attended by the community's influential people and clerics. Interestingly, the MRM will focus on exposing the JDU, RJD and Congress' 'scams, corruption and crimes' committed during their tenure, instead of simply trying to swing the Muslim votes their way. And in a double whammy, the MRM will also emphasise that it is better for the state to be ruled by the same party which is at the helm of affairs in the Centre.
The MRM is likely to play the old Nitish-Lalu rivalry card and point out how the duo has only joined hands to garner votes and not because of any genuine concern for Muslims and their issues.
Which areas will be targeted by the MRM?
Presently the MRM is focusing on Muslim dominated areas including Bihar Sharif, Bhagalpur, Gopalganj, Siwan, Madhubani and Kishanganj.
What is the MRM?
The Muslim Rashtriya Manch was formed in 2002 and is an organisation affiliated to the Rashtriya SwayamSevak Sangh. It was formed on the behest of the then RSS chief KS Sudarshan to allow the Sangh Parivar to reach out to the Muslims.