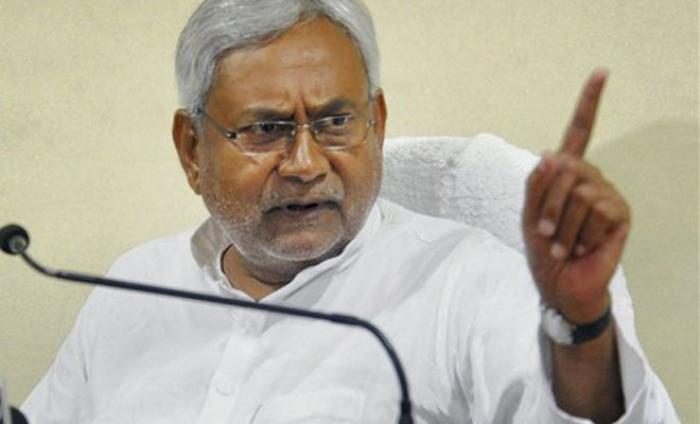 On 27 October, a sub-group of CMs sent by Prime Minister Narendra Modi, under the Niti Aayog, released a report on skill development. The report terms the Hunar Programme, Mahadalit Vikas Mission, and the Dashrath Manjhi Kaushal Vikas Yojna - initiatives under the Nitish Kumar-led government - as unique interventions.
All three programmes have been included in a chapter titled 'Best Practices by States for Dissemination & Replication' in which good practices from states like Gujarat, Tamil Nadu, Kerala and others have been mentioned.
Earlier that day, PM Modi launched a verbal attack on the Grand Alliance and stated in Buxar that Lalu and Nitish wanted to snatch 5 per cent reservation from the Dalit, Mahadalit, OBC and the EBCs. He had stated that nobody can snatch any fraction of the Mahadalit quota, and that he would bet his life to protect their reservation.
Despite these allegations, the Aayog's report has lauded initiatives of the Bihar government in considerable detail in the 240-page report. The Economic Times reported that the Niti Aayog officials, who worked on the report, said they have looked at best practices in all states and they did not have any political considerations, as documentation of best practices from all kinds of states shows.
The report mentions phase-wise successes of the Hunar Programme, it specifically documents how in its initial phase, when it was jointly launched with the central government in 2008-09, it provided free skills training to 13,678 poor and out-of-school Muslim girl children.
The report also lauded the project's unique aspect of using the existing network of traditional educational institutions of the Muslim community, like madrasas, in collaboration with the formal framework of study centres of open and distance learning institutions.
The report also mentions that more than one lakh Mahadalit youth are trained annually by the state government under the scheme named after Bihar's Mountain Man Dashrath Manjhi.