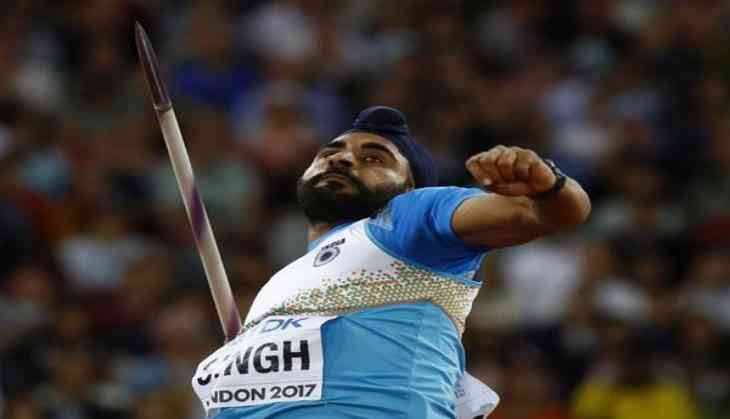 Davinder Singh Kang created history on 10 August, as he became the first Indian athlete to make it to the final round of the javelin throw at the IAAF World Athletics Championships in London.
Kang, who was competing in the qualification round of Group B on 10 August, qualified for the finals after surpassing the automatic qualification mark of 83 meters in his third and final throw by sending the iron spear to a distance of 84.22 meters.
The 26-year-old, who was also carrying a shoulder injury, posted 82.22m in his opening throw while he came up with a throw of 82.14m in his second attempt.
Kang's best effort of 84.22m placed him in the seventh position among the other qualifiers for the final round.
Meanwhile, Kang's more fancied compatriot Neeraj Chopra suffered a major setback as he knocked out of the World Championships following a disappointing performance.
Neeraj failed to hurl the iron spear to the automatic qualification mark of 83m in his three attempts, with his best effort coming in his opening throw of 82.26m.
Kang will now aim to clinch a medal for the country when he, along with 12 other throwers, compete in the final round on 12 August.
-ANI