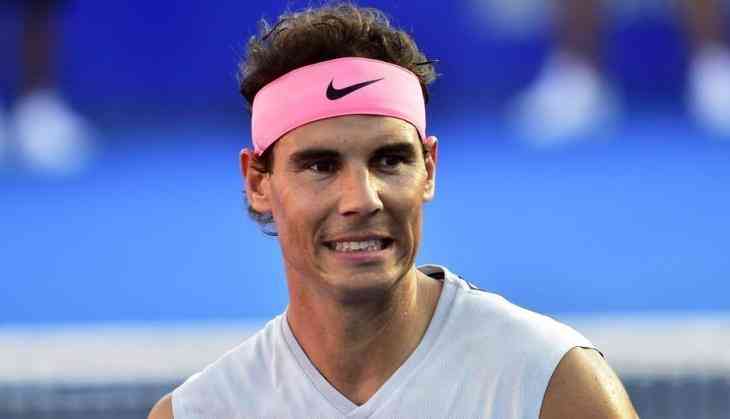 Defending US Open Champion and World No. 1 Rafael Nadal on Friday retired from the semi-final clash against Argentina's Juan Martin del Potro in the men's singles of the ongoing US Open owing to a niggling knee injury.
Nadal's dominant 11-5 win record over the Argentine counted for nothing as his lack of fitness, after the marathon, a five-set thriller in extreme heat and humid conditions on Wednesday against Austria's Dominic Thiem, was apparent in the losses in the first two sets against del Potro.
The game started on an ominous note for Nadal as del Potro broke his serve in the first game of the first set. However, Nadal returned the favour in the following game and levelled the score at 1-1. After holding their serves for three games each, del Potro broke Nadal's serve to inch ahead at 5-4, with Nadal levelling the score again in the next game.
The first set advanced to the tiebreaker after Argentina's World No. 3 drew back at 6-6. An array of unforced errors for the Spaniard resulted in the first set going del Potro's way.
The two have faced off in the US Open semi-finals twice before, with del Potro beating the Spaniard in 2009 on route to his first Grand slam win. Nadal bested the Argentine in their meeting last year.
The second set was where Nadal's knee problems started aggravating, with a trainer coming on to the court to re-tape Nadal's right knee after it ripped off. His knee was also taped in the first set.
Nadal's injury restricted his movement to a great extent and caused him to eventually concede the set 2-6, with the five-time US Open champion walking up to the chair umpire and confirming his retirement from the match.
The retirement automatically gives the Argentine the final berth, with the World No. 3 on the brink of what will be only his second ever Grand Slam title. del Potro will face the winner of the semi-final clash between Japan's Kei Nishikori and Serbia's Novak Djokovic, which is currently underway.
(ANI)