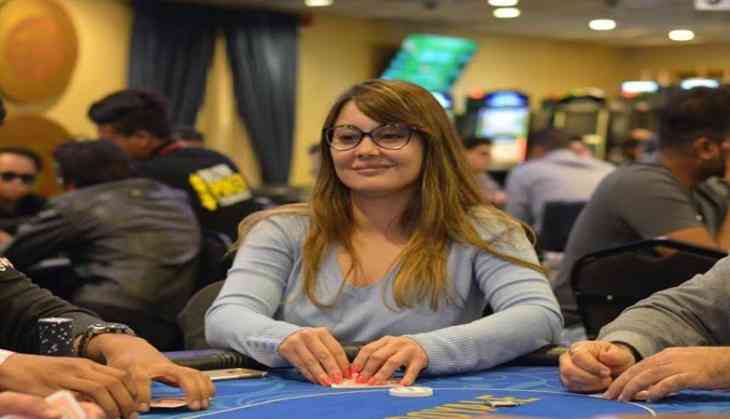 Poker website Adda52.comhas signed Bollywood actress Minissha Lamba as its first celebrity professional poker player in India.
Minissha has been playing poker, a sport that focuses on intellectual and mind challenges, for the last seven years.
She has also made appearances in many poker tournaments in Goa and has been part of Indian Poker Championship and Deltin Poker Tournament to name a few. Minissha, who made her Bollywood debut with the film 'Yahan', will soon be visiting Las Vegas to play WPT 500 Aria poker tournament as a celebrity pro for Adda52.com.
Poker has been gaining immense popularity in India by giving a chance to amateur poker players to hone their skills and by encouraging more people to take up poker as a progressive mind sport.
After the huge success of Poker Sports League Season 1, the website's association with the actress is another awesome surprise for poker lovers across the country.
On the occasion Minissha said, "Adda52.com has not just provided the Poker players with a great platform to showcase their skill and grow themselves as a player but encouraged people to understand poker as a game of skill and a sport. I am excited to work with the India's largest poker website and will be representing them in WPT 500 Aria poker tournament soon. I will also be honing my poker skills with Adda52.com and expecting to take my gaming skills to next level with the training provided by them."
Anuj Gupta, Founder and CEO of Adda52.com said, "We are thrilled to have Minissha as our brand ambassador. Her beauty and confidence on the Poker table associates well with everything we wish to exhibit through our website for the online-gaming industry. Abiding by our simple mantra 'Go Play'."
"There is a lot of potential for poker in India and we hope to make difference by bringing in well- known poker player and celebrity Minissha Lamba on-board with Adda52.com, the largest poker website," he added.
-ANI