PM Modi congratulates Neeraj Chopra on winning gold in World Athletics Championships 2023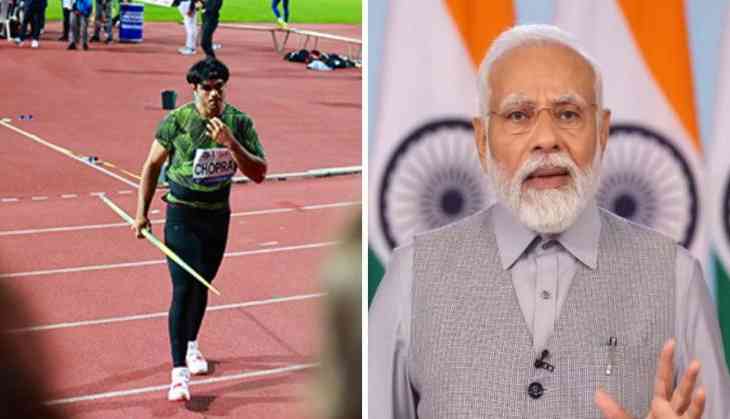 PM Modi congratulates Neeraj Chopra
New Delhi: Prime Minister Narendra Modi on Monday hailed India's javelin ace Neeraj Chopra after he clinched his and the country's first gold medal in the World Athletics Championships 2023 in Budapest.
Neeraj recorded his best throw of 88.17 metres in his second attempt and managed to hold his lead till the very end.
Taking to his official handle on X, PM Modi posted, "The talented @Neeraj_chopra1 exemplifies excellence. His dedication, precision and passion make him not just a champion in athletics but a symbol of unparalleled excellence in the entire sports world. Congrats to him for winning the Gold at the World Athletics Championships."
Arshad Nadeem, the Commonwealth Games champion, settled for silver with a throw of 87.82 metres.
Jakub Vadlejch of the Czech Republic secured the bronze with his best throw of 86.67 m. Kishore Jena (best of 84.77 m) finished fifth while DP Manu (best of 84.14 m) finished sixth.
Now, India has medals of all colours at the World Championships.
This is Neeraj's second medal at the World Championships after he secured a silver last year.
India's last medalist at the prestigious world event was Anju Bobby George back in the 2003 World Championships when she clinched bronze in the women's long jump.
(ANI)