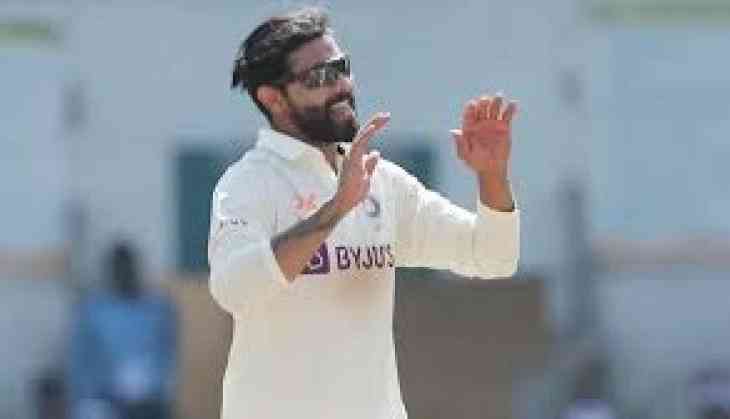 Indian all-rounder Ravindra Jadeja has been in phenomenal form with both bat and ball in the ongoing Test series against Australia. After coming back from an injury, he returned as the Player of the Match in both the Test matches of the series. He scored an invaluable 70 in India's first innings of the Nagpur Test and scalped 7 wickets in the match.
In Delhi, Jadeja contributed with the bat by scoring 26 and picking up 10 wickets (3/68, 7/42) in the match. Despite all the good with the bat and ball, there is one aspect of his game that has come up against some criticism and after what happened in the second session of Day 1 of the third Test in Indore, it is only likely to escalate.
In the first ball of the fourth over of Australia's first innings, Jadeja dismissed Marnus Labuschagne after the batter dragged a short one back onto his stumps. However, his innings continued as the third umpire indicated that Jadeja had overstepped. It was a defining moment in the match as Australia had just lost opener Travis Head in the second over and the seeing back of Labuschagne would have really put the visitors under a massive pressure.
But that didn't happen. As it turned out, Labuschagne and Usman Khawaja guided the Aussies to 71/1 at Tea on Day 1, eyeing a big first innings lead after bowling India out for 109.
This is not the first time Jadeja's no-ball woes have robbed him and Team India of a wicket. The all-rounder overstepped in the second innings of the first Test in Nagpur to give a reprieve to Steve Smith. Altogether, Jadeja has overstepped eight times in the series thus far. He bowled five no-balls in Nagpur. His performance in Delhi was better as he bowled only one no-ball but he bowled a couple of them on the first day of the third Test in Indore. The second one ended up being costly for the men in blue.
Ravi Shastri and Sunil Gavaskar were commentating when Jadeja's no-ball gave a life to Labsuschagne and both of them minced no words. Sunil Gavaskar, in particular, was very critical of the all-rounder.
"That's unacceptable... He has a couple of man-of-the-match awards but for a spinner to bowl no-balls like this... This could cost India. Paras Mhambrey (bowling coach) has to sit with him and make him bowl from behind (the line). He has got off the mark now Marnus, he would have been out for a duck," Gavaskar said in commentary.
"These little errors could prove costly on a track like this," Shastri added.
Also Read: Shaheen Afridi breaks bat, sends stumps flying on next ball in incredible bowling display [WATCH]