Novak Djokovic pulls out of Canadian Open due to fatigue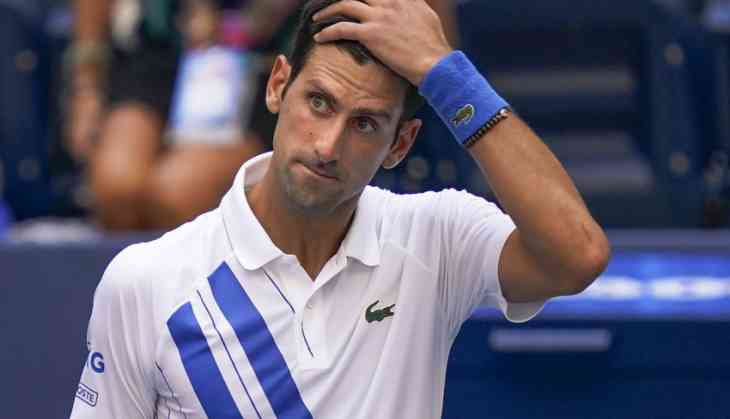 Novak Djokovic (File Picture)
Montreal: Novak Djokovic has withdrawn from the National Bank Open due to fatigue, tournament organisers announced on Sunday. The Serbian has won the Canadian Open title on four previous occasions, in 2007, 2011 and 2012. The last time he competed in the tournament was in 2018
"I have always enjoyed my time in Canada but after speaking with my team, we believe this is the right decision to take," Djokovic said in a press release as stated by ATP.
He thanked the tournament director, Karl Hale, for understanding his choice and indicated a desire to return to the ATP Masters 1000 event in the future.
"I would like to thank Karl Hale, the Tournament Director, for understanding this decision. I really hope I can return to Canada and Toronto in the coming years to play in front of great fans there," the World No.2 added.
Djokovic last competed at Wimbledon, where he lost in a thrilling match to Carlos Alcaraz. In 2023, the 36-year-old is 33-5 and has titles from the Australian Open, French Open, and Adelaide. Karl Hale voiced his disappointment at the absence of the Serb.
Before praising the outstanding list of players slated to compete at the Canadian Open, the tournament director acknowledged Djokovic's incredible talent and the fans' eagerness to see the Serb in action at Sobeys Stadium.
"Of course, we're disappointed that Novak won't be playing at the National Bank Open this year. He's an incredible player and one we know our fans were eager to watch at Sobeys Stadium. He will be missed but we still have a long list of sensational players confirmed for this year's event, including 41 of the top 42 players in the world," Hale said.
The 2023 Canadian Open is scheduled to commence on August 7.
(ANI)