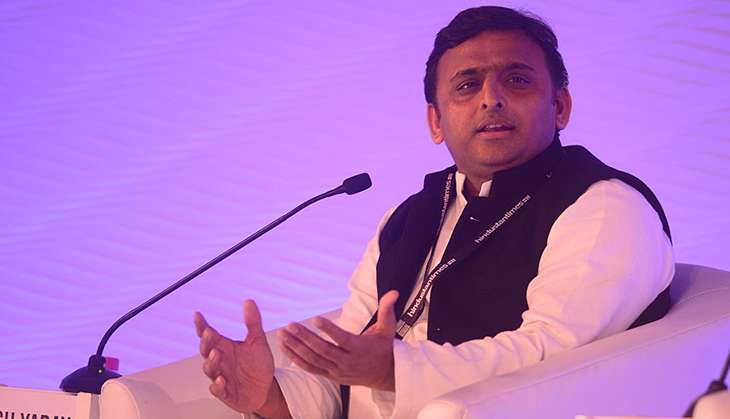 The ongoing rift inside the Yadav family seemed to end as Uttar Pradesh Chief Minister Akhilesh Yadav on Saturday gave back the portfolios held by his uncle Shivpal Yadav, except the PWD department.
Shivpal will also continue as the Samajwadi Party state unit chief.
Akhilesh has kept the PWD department with himself and returned Shivpal his previous departments and a few others including medical, education and minor irrigation. In total, Shivpal would be looking after 13 departments, two more than what he used to look earlier.
The announcements can be seen as per the compromise formula worked out by party supremo Mulayam Singh Yadav, who asserted that "There can be no division in the party, till I am alive."
In a move signalling to bring some calm in the recent turbulence in the Samajwadi Party, the Uttar Pradesh Chief Minister had last night announced that his uncle would get back all his previous ministerial portfolios.
Gayatri Prajapat, who was sacked as mines minister, would also be re-inducted into the cabinet and would soon be taking the oath.
Shivpal had resigned on Friday night as a minister and as state party unit head.
"Netaji (Mulayam) has heard all of us. He will talk to some others if he wants and will take decision by tomorrow," Shivpal yesterday.
The Uttar Pradesh Chief Minister said at a function that he has rejected the resignation of Shivpal and he will comply with whatever his father directs.
"Netaji (Mulayam) will find a solution (to the current crisis) and everyone will accept it," he said.
Yesterday, Mulayam met Akhilesh and Shivpal at his Lucknow residence and reportedly brokered a peace deal between the two.
Akhilesh had earlier divested Shivpal of all important ministerial portfolios including PWD, irrigation, cooperative, flood control and revenue and handed him the social welfare department.
Prior to it, Shivpal had replaced him as its new chief in Uttar Pradesh on the instructions of Samajwadi Party chief Mulayam Singh Yadav.
Disagreements between Akhilesh and his uncle have been reported on several occasions, including on the choice of official to be appointed as the state's chief secretary after Alok Ranjan's term ended and the postponement of Quami Ekta Dal's merger with the Samajwadi Party.
-ANI