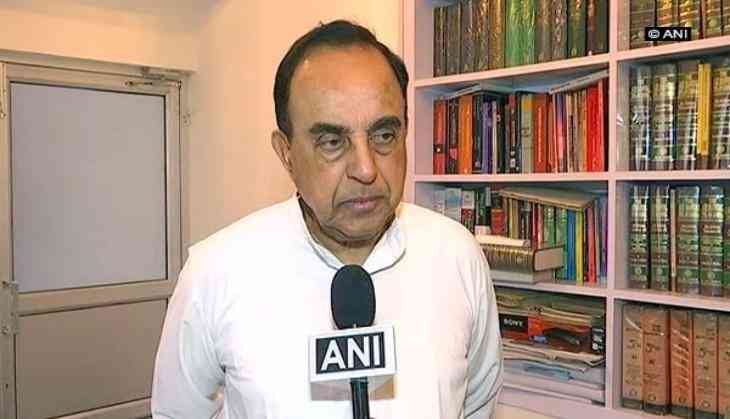 Swamy defends conviction of Dera Chief Ram Rahim
Bharatiya Janata Party ( BJP) leader and senior advocate Subramanian Swamy has said that the punishment for rape convict Dera Sacha Sauda Chief Gurmeet Ram Rahim Singh was certain, eliminating the possibility of rebuttal of evidence against him.
"The evidence against Ram Rahim Singh is clear; any rebuttal at this point looks difficult. A punishment of seven years is guaranteed, which could even transcend to life imprisonment. I don't think he can be saved at this point," Swamy told ANI.
With regards to the security arrangements deployed ahead of the pronouncement of the quantum of the rape convict's sentence today, Swamy assured that the armed forces and police will go to any end to save the situation, keeping a strict vigil on the scenario.
The past few days in Panchkula, Sirsa and the neighbouring areas have witnessed a volatile situation after Dera Chief Ram Rahim was convicted of rape charges levied on him.
The court proceedings against him are scheduled to take place around 2:30 pm today.
Arrangements have been made for the sitting of a CBI Court in Sunaria District Jail for the pronouncement of quantum of sentence against Ram Rahim Singh after his followers went berserk with grief and anger over his conviction.
-ANI