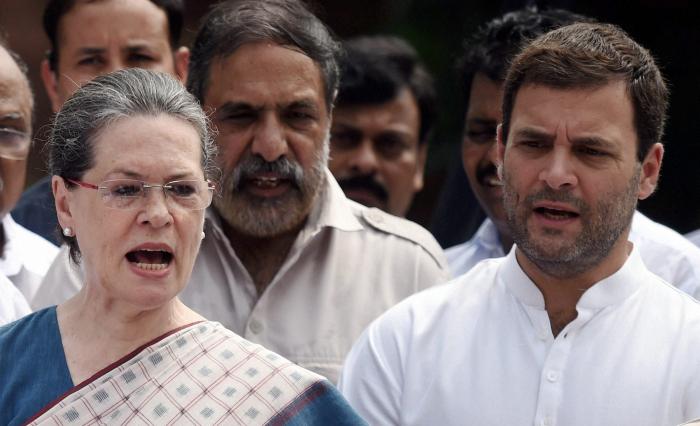 Congres President Sonia Gandhi and Vice-President Rahul Gandhi have moved the Supreme Court challenging the order of the Delhi High Court rejecting their plea to quash charges against them in the National Herald case.
The Gandhis were granted bail by a Delhi court on 18 December in connection with the National Herald case.
Criminal proceedings are on in the Patiala House Court against the duo based on a case filed by BJP leader Subramanian Swamy.
The BJP leader had filed a case, accusing the Gandhis and other Congress leaders like Motilal Vohra of illegally acquiring real estate worth thousands of crores belonging to the now defunct newspaper, National Herald, founded in 1937 by Jawaharlal Nehru.