Catch Team
| Updated on: 11 February 2017, 5:46 IST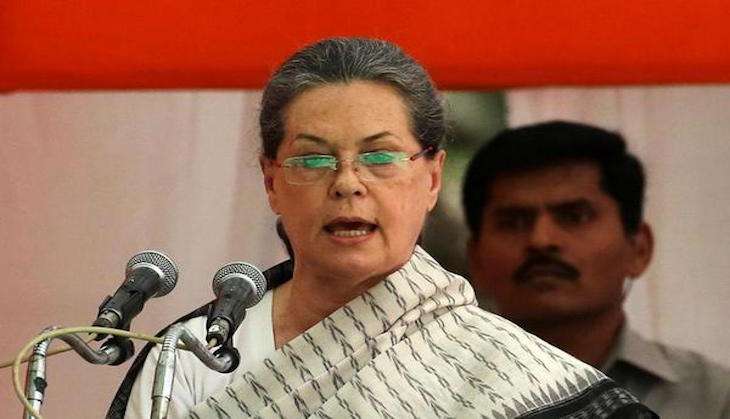 Congratulating the armed forces on the success of the surgical strikes on terror 'launch pads' across the Line of Control (LoC), Congress President Sonia Gandhi offered support to the government in India's continuing battle against cross-border terrorism. "This is a strong message that conveys our country's resolve to prevent further infiltration and attacks on our security forces and our people," read the statement.
The Congress President said that the party backs the government in its actions to protect the "country's security and deal with the menace of terrorism from across the border". "The party hopes that Pakistan will recognise that it bears a great responsibility in the continuing cross-border terrorist attacks against India. The party expects that Pakistan will take effective action to dismantle the infrastructure of terrorism that it has supported and it ensures that its territory and the territory under its control is not used for terrorist purposes against India," read the statement.
Earlier in the day, Congress general secretary Ghulam Nabi Azad and Sonia Gandhi's political secretary Ahmed Patel had a long meeting at the AICC headquarters in 12, Akbar Road, on the strikes carried out on Wednesday night. Thereafter, senior leaders met the Congress President and apprised her of the situation.
Azad is part of the all-party delegation meeting being chaired by Union Minister for Home Affairs Rajnath Singh. Hours after the armed forces attacked the launch pads in LoC, the government announced the all-party meet to discuss the issue and future course of action.
Meanwhile, soon after the Congress President's statement, Patel tweeted:
"We stand united with govt in the nation's fight against terrorism emanating from Pakistan & will support any action required to mitigate it."
He too had earlier congratulated the armed forces in this tweet which read: "We congratulate the Indian army for undertaking surgical strikes on terror launch pads. We stand completely behind our Armed Forces"
Congress did not release any official statement on the issue earlier and all its senior leaders evaded questions about the cross-border strikes.
Speaking to media at the Congress headquarters, Congress general secretary Digvijay Singh said that whatever is the party's stand is his stand too. He went on to add that more details are needed before making any comments.