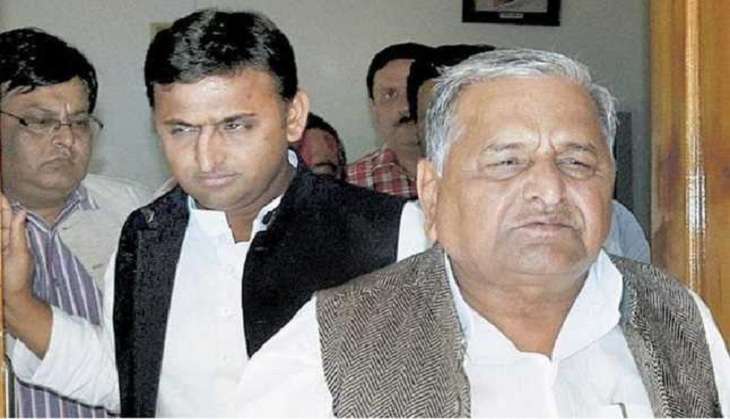 The Election Commission has asked Uttar Pradesh Chief Minister Akhilesh Yadav and father Mulayam Singh to explain by 9 January why either of the two are entitled to Samajwadi Party's symbol of cycle.
The EC has asked Akhilesh and Mulayam to prove their majority to solve the issue of who deserves Samajwadi Party's symbol.
With the Uttar Pradesh Assembly election approaching, the Samajwadi Party is close to splitting as tension within the Yadav clan intensifies.
Akhilesh Yadav, according to reports, has also called a meeting of all Samajwadi legislators and those who hold party posts to sign documents saying they back him. The signed documents will be used by Akhilesh Yadav to show his strength before the Election Commission.
A similar process was used by the Election Commission to decide the the first split in the Congress party in 1969 and the practice has served the Commission well ever since.