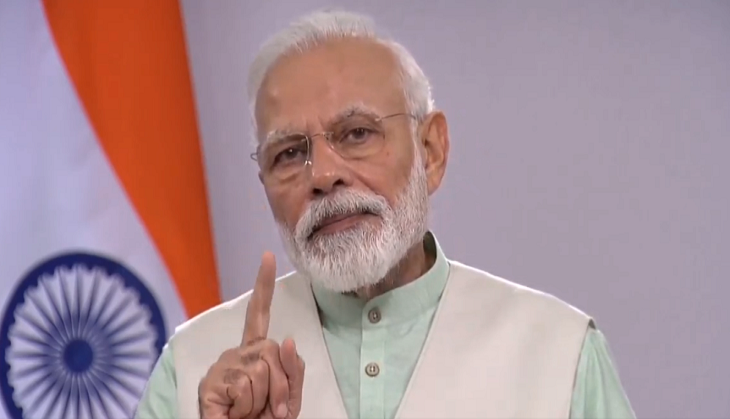 Prime Minister Narendra Modi addressed the nation through a video message today at 9 am amid the nationwide lockdown due to the novel coronavirus. PM Modi asked Indians for giving their 9 minutes at 9 pm on April 5 in a bid to end the darkness of COVID-19 by lighting candles or flashing torches and mobile phones only from their houses.
He also added that for doing this, people won't require to go out on the streets and in the colonies, but do it from your doorsteps and balconies.
A video messsage to my fellow Indians. https://t.co/rcS97tTFrH

— Narendra Modi (@narendramodi) April 3, 2020
While addressing the nation via video message PM Modi also lauded people for following lockdown imposed by the government in a bid to stop the further outbreak in the country.
He also applauded people for giving gratitude to frontline workers on March 22 (Sunday) at 5 pm for 5 minutes.
" Janata curfew and ringing of bells/clanging utensils, made the country aware of its unity amid this challenging time," he said.
PM Modi also appealed to people to avoid gathering during this lockdown period.
Earlier on Thursday, PM Modi hold video-conference with chief ministers of all states to discuss COVID-19.
Due to the coronavirus outbreak, the nationwide tally of confirmed cases for COVID-19 have reached over 2000 while the death toll climbed to 69.
Also Read: PM Modi shares video of yoga asana amid lockdown, says it helps relieve stress