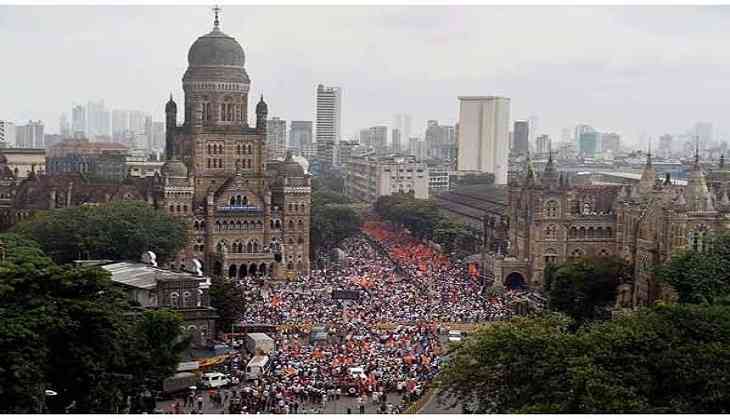 Over six lakhs people of the Maratha community halted India's economic capital city of Mumbai on Wednesday when the Marathi Kranti Morcha (MKM) came out on the streets to raise their demand of reservation for Marathi people. Students, women, and leaders took part in the mammoth rally under the umbrella of Maratha Kranti Morcha.
The MKM has handed over a letter comprising of their demands, to the state Chief Minister Devendra Fadnavis. The Maharashtra government is likely to announce a package for Maratha students, which will include a reduction in the percentage needed to secure admission to professional courses and free ships.
More than 10,000 police personnel, several drones and CCTV cameras were deployed to control the traffic and also to provide security during this mammoth rally. Mumbai Police, Traffic Police, BMC, Fire Brigade and intelligence units from state and Centre are on high alert to prevent any untoward incident during the Morcha.
The silent protest March, started from Jijamata Udyan in Byculla at 11 am.
Lakhs of people of the Maratha community entered Mumbai from cities like Pune, Nashik, Kolhapur, Raigad, and Satara.
The Morcha had organised 57 protests last year.
-ANI