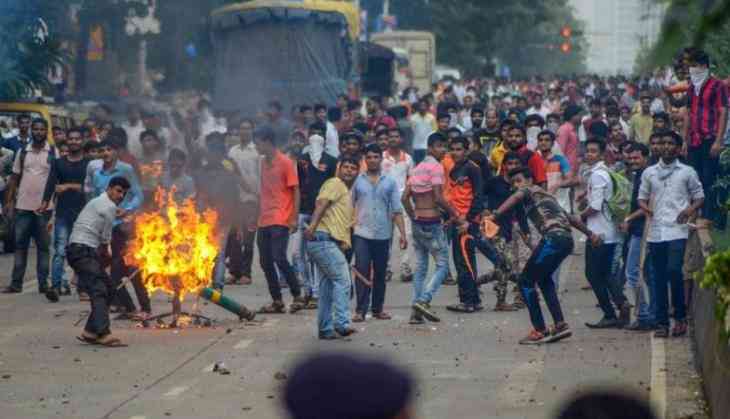 The Maratha Reservation protests have taken its ugly turn in Pune's Pimpri as the agitators have turned violent. The protestors have torched vehicles in several places in Pune and public property has been destructed in Pune in Pimpri's Chakan area.
According to TV news reports, about 80 vehicles have been attacked out of which 20 to 25 vehicles have been burnt. Reports emerged of another Maratha youth, have committed suicide in Maharashtra's Aurangabad, demanding reservation for the Maratha community.
The youth identified as Pramod Patil committed suicide after writing a Facebook post in which he wrote that, "Today, a Maratha is going..." and said that he is giving away his life for Maratha reservation. This is the second suicide within a week on the issue of Maratha reservation.
Following the row, the Maratha community is all set to go on a protest and call for a 'jail bharo andolan' from August 1, 2018. The protest will be done at the Azad Maidan in Mumbai. Maratha Kranti Morcha released a press statement today in which the details of the protest were revealed.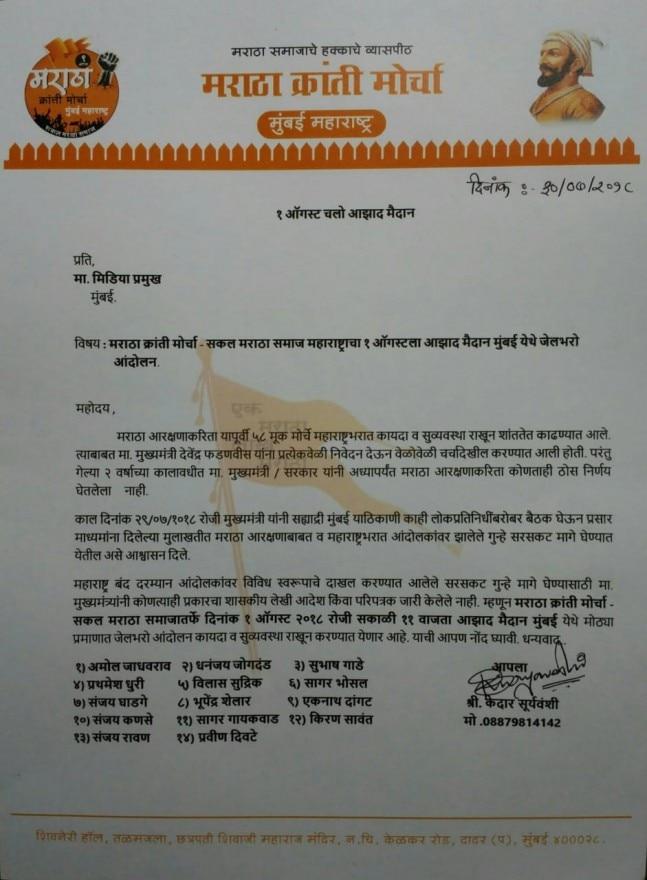 Reportedly, the Marathas 'Shinde' have decided to protest against Maharashtra Chief Minister Devendra Fadnavis for not withdrawing cases against Maratha protesters. CM Fadnavis had claimed that the cases will be taken back but did not give out any written order regarding the matter.
Well, The Maharashtra State Road Transport Corporation (MSRTC) has suspended the bus services in Solapur, in wake of the bandh in Solapur district called by Maratha Kranti Morcha.