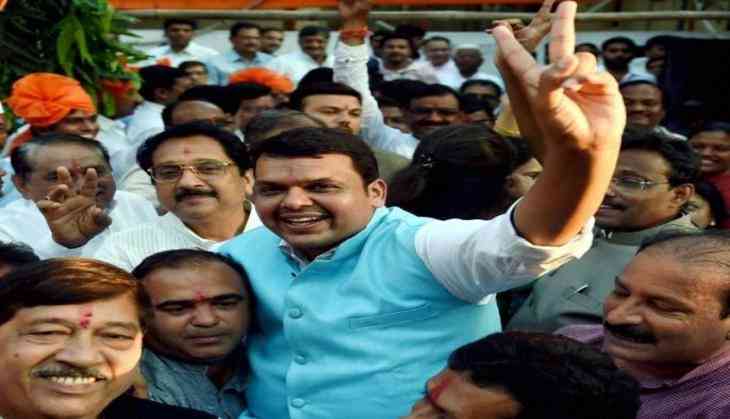 The Maratha Reservation Bill has been introduced in the assembly by Chief Minister Devendra Fadnavis-led BJP government. Chief Minister Devendra Fadnavis tabled Maratha Reservation bill the state legislative assembly. The Maharashtra Reservation bill has now gone to the upper house.
Following the Maratha Reservation, the total reservation in the state for OBC, SC/ST groups, other minor social groups, and the Marathas will be 68%.
Maratha reservation bill passed unanimously in Maharashtra legislative assembly, the bill has now gone to the upper house. pic.twitter.com/5nISNczjDx

— ANI (@ANI) November 29, 2018
The Congress leader Radhakrishna Vikhe Patil unanimously approved the bill passed by the opposition in the Maratha Samaj Reservation Bill, 2018. After this, Ajit Pawar has also said that he supports Maratha Reservation.
After Chief Minister Devendra Fadnavis presented the Maratha Reservation Bill 2018 in the House, the BJP leaders raised a slogan of 'Chhatrapati Shivaji Maharaj ki Jai'.
CM Devendra Fadnavis thanked everybody from the BJP party leader to opposition to the Independent MLAs for their nods. Also, after getting the consent of the bill, it has requested Vidhan Sabha Speaker Haribhau Bagde to grant the bill.
Apart from this, after getting the consent of Bill, he has requested the Assembly Speaker Haribhau Bagde to pass the bill.
On November 18, the Devendra Fadnavis-led government had passed the Bill and the Maratha quota report was to be tabled during the Winter Session of the Legislative Assembly.
Months after massive protests by members of the Maratha community demanding reservation in education and jobs in the state, Maharashtra government's nod on quotas is a big win for the community.
The Maratha reservation Bill from the Bharatiya Janata Party-led cabinet in the state is big move being regarded as a potential game-changer ahead of the assembly elections in the state next year.
Also read: Maratha Reservation Bill: CM Devendra Fadnavis govt proposes 16% reservation for Maratha community in jobs and education