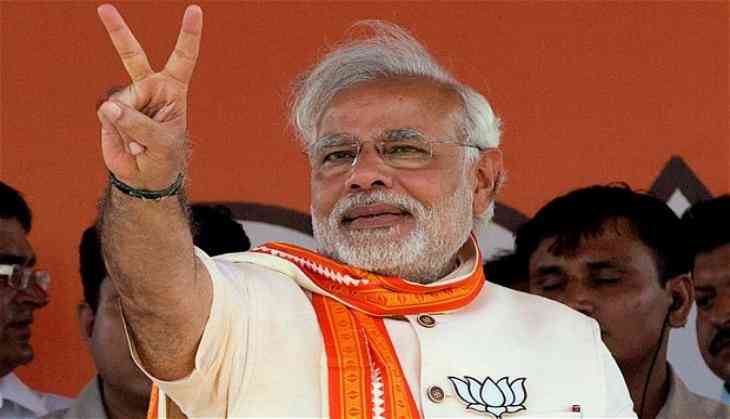 Prime Minister Narendra Modi will kick-start the 2019 election campaign today from the Jat land of Harayana and will unveil the statue of peasant leader Sir Chhotu Ram at Garhi Sampla in Rohtak.
The core vote base of BJP in Haryana might get divided upon this time as the Jats have the support of their infame political party Indian National Lok Dal (INLD) which has made an electoral alliance with Mayawati's BSP to woo the Dalit vote-bank as well.
BJP is in a hurry and in a fray to consolidate the votes of different castes pertaining to Jats, Gujjars, Dalits, upper castes, OBCs etc. and party's star campaigner Narendra Modi is on the ground to do the business.
The BJP and INLD have locked horns over the unveiling of Sir Chhotu Ram's statue in his paternal village as they try to cash-in on the political legacy of the peasant and Jat leader.
Union steel minister Chaudhary Birender Singh, the maternal grandson of Sir Chhotu Ram has been called upon by the party high-command to garner the votes of peasants and present a considerable challenge to the INLD-BSP alliance and the Congress party as well.
State finance minister Capt. Abhimanyu said "Deenbandhu Chaudhary Sir Chhotu Ram was never associated with a particular caste. He was a messiah of the farmers, the poor. He was above politics, caste and religion. Similarly, the BJP doesn't believe in the politics of caste. PM Modi's message is clear. BJP is a party dedicated to the farmers."
"Even Former Prime Minister Atal Bihari Vajpayee had attended a state-level Deenbandhu Prerna rally of the BJP back in 2005. We started the Deenbandhu Gram Uday Yojna in the first year of our government and had allocated Rs 1200 crore then," he added.
Also read: Lok Sabha Election 2019: BJP target Mamata Banerjee's bastion; will take out 3 Rath Yatras to set foot in Bengal