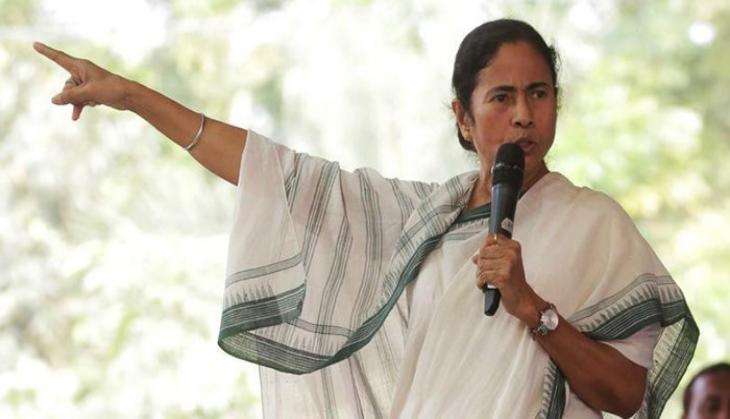 The BJP office in Kolkata was attacked moments after TMC leader Sudip Bandyopadhyay was arrested over alleged link with Rose Valley chit fund scam by the CBI, on Tuesday.
Soon after the arrest, Mamata Banerjee accused Prime Minister Narendra Modi of "Trinamool-bandi" after "note-bandi." Banerjee further alleged that her party is being targeted because of her aggressive protest against demonetisation.
Also Read: TMC MP Tapas Paul arrested by CBI in chit fund scam case
Last week, the CBI arrested Tapas Pal, an actor-turned-politician from the Trinamool Congress too in relation to the Rose Valley chit fund scam.
Taking a swing at PM Modi, Banerjee alleged that her politicians are being arrested because of direct pressure from the PMO - alleging "politics of revenge".
Issuing a stern statement, the West Bengal CM said, "I challenge Modi, if you think you can arrest our leaders and run away, we will not let this go."
Also Read: CBI arrests TMC leader Sudip Bandyopadhyay in connection with Rose Valley chit fund scam
The CBI, for some months now, has been investigating the unregulated financial investment schemes that were run by Rose Valley - a Bengal conglomerate with interests in real estate and entertainment - accused of stealing nearly Rs 17,000 crores from investors.
TMC chief Mamata Banerjee has also said that starting tomorrow, she plans to launch a nation-wide protest against demonetisation and PM Modi.