Catch Team
| Updated on: 22 October 2016, 18:27 IST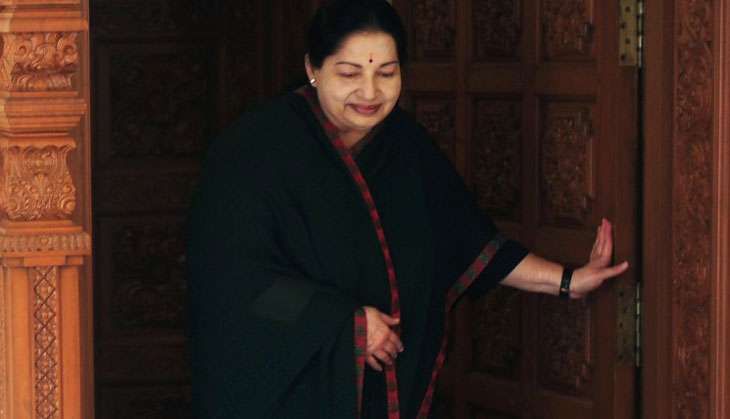 Tamil Nadu Governor Vidyasagar Rao visited ailing Chief Minister J Jayalalithaa at the Apollo Hospitals in Chennai on 22 October. Rao was briefed about the treatment given to her and was informed that she was interacting now and responding to treatment remarkably.
A three-member team from All India Institute of Medical Sciences (AIIMS) will reportedly examine health condition of Tamil Nadu Chief Minister J.Jayalalithaa who is admitted in Apollo Hospital since last month.
As per reports, the team - pulmonologist G.C.Khilnani, cardiologist Nitish Naik and anaesthetist Anjan Trikha - will examine the 68-year old Chief Minister.
However, till now, the officials of Apollo Hospials and the state government have not issued any statement.
The Apollo Hospitals has said that Tamil Nadu Chief Minister J Jayalalithaa is on respiratory support following lung infection and is responding to antibiotics being administered to her. 68 year old Jayalalithaa had been admitted to Apollo Hospital here since Sep 22 for fever and dehydration.
In a press release, the hospital chief operating officer Subbiah Viswanathansaid, "Treatment plan including appropriate antibiotics and allied clinical measures are being continued to treat the infection."
He said, "The Chief Minister J Jayalalithaa is responding adequately to the comprehensive treatment."
A team of doctors was collectively monitoring her treatment. The press release further informed that she continues to improve and she has been advised further stay in the hospital for the next few days.
Meanwhile, a PIL was filed in the Madras High Court on 4 October seeking a detailed report from the government on the health condition of the Chief Minister and releasing of photographs of the meeting she is said to have had with her cabinet colleagues and officials in the hospital, where she is admitted.
--Sunderarajan Murari
Also read: Jayalalithaa's illness: Expert arrives from the UK, govt comes to a standstill