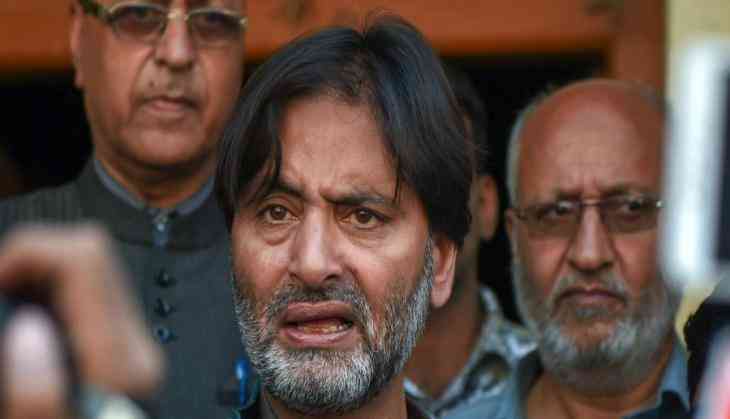 In a major crackdown by security personnel in Jammu and Kashmir, Separatist leader Yasin Malik was arrested late night from his house in central Srinagar.
Yasin Malik, who is a part of the Joint Resistance Leadership in Jammu and Kashmir, was detained by the Jammu and Kashmir police and is currently under detention at Kothi Bath police station.
The Supreme Court will be hearing a plea regarding the legality of Article 35A on Monday, and as per media reports, police could arrests more people ahead of the hearing.
The arrest of Yasin Malik comes two days after the security of 18 Separatist leaders was withdrawn by the Central government in the state.
The security situation in Jammu and Kashmir has been upped after the February 14 Pulwama terror attack, which claimed the lives of more than 40 CRPF personnel, carried out by Pakistan based terror group Jaish-e-Mohammad.
In counter, India carried out operations against the terrorists active in the valley and were able to kill Abdul Rasheed Ghazi alias Kamran, who was a Pakistani national and was said to be the mastermind behind the Pulwama blast.
Also read: Uttar Pradesh ATS arrests two alleged Jaish-e-Mohammad terrorists posing as students in