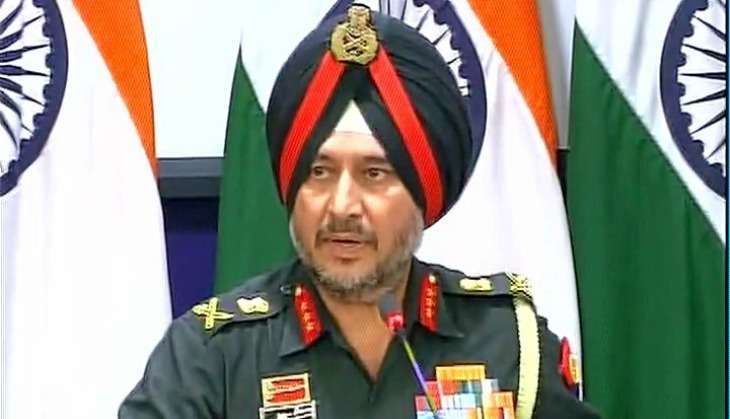 After a lot of heat from Congress over the credibility of India's surgical strike against the terror camps in Pakistan occupied Kashmir (PoK) India's armed forces have given the go ahead to the government to release and use the video footage of the surgical strikes.
However, the Prime Minister's Office (PMO) has the final say.
Also Read: Unfair to ask our jawans to show proof of operations: Venkaiah Naidu on surgical strikes
According to a report in Economic Times, top army officers, has said that the army is keen to release evidence that will answer to those who allege that strikes did not take place. This decision was made in the wake of Pakistan's military establishment which negated the strikes.
Since then, some Opposition politicians in India, including Aam Aadmi Party's Arvind Kejriwal and Congress' Sanjay Nirupam, have asked for 'proof' of the strikes.
Also Read: Congress leader Sanjay Nirupam says surgical strikes against Pakistan were 'fake'
Also Read: Surgical strikes: Ignore Pak claims, but Indians deserve to know the truth
However, the release of the video depend upon the Paksitani response and whether it will increase the Indo-Pak tension by proving Pakistan Military claims wrong.
According to media reports, Indian army strategists and officials have claimed that they have enough proof of videos and even photos shot by both ground troops and unmanned aerial vehicles that were deployed to keep an ye on the operation.
Also Read: Such statements break security forces' morale: Abu Azmi on Sanjay Nirupam's surgical strike comment
Also Read: Why want proof for 'false propaganda': BJP miffed at Kejriwal, Chidambaram for comments on surgical strike
Economic Times quoted a senior government official as saying, "There is no doubt at all that the strikes inflicted heavy damage. Proof is available with the government that clearly shows our troops engaging the targets effectively."