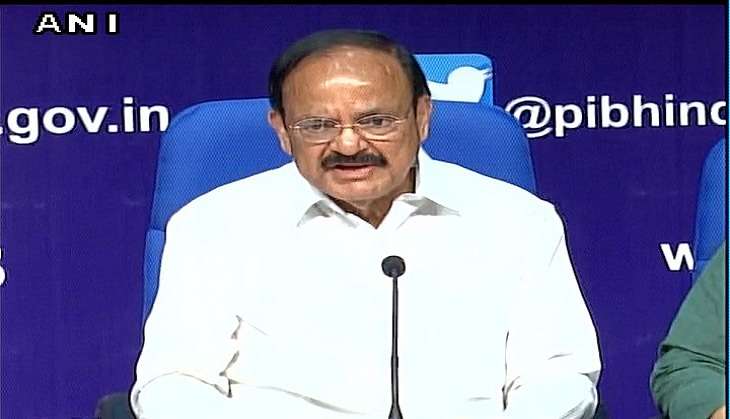 Information and Broadcasting minister, Venkaiah Naidu on 4 October lashed out at the politicians raising questions about the surgical strikes conducted by the Indian army against Pakistan across the Line of Control (LoC) after the Uri attacks.
Speaking at a book release function in New Delhi, Naidu said that it is unfortunate that some politicians are speaking the language of Pakistan about the surgical strikes carried out by the brave Indian Jawans.
"We saw today some political leaders speaking the language of Pakistan. Such politicians don't realise the consequences of their irresponsible talks, it shows their lack of confidence in our jawans," he said.
He said, such type of irresponsible talks only reflect their lack of confidence in Indian security forces.
Naidu asserted that India needs to stand united against the forces disturbing socio-economic fabrics of the country.
"The nation needs to stand together. It is not fair to ask our jawans to show proof of their operations against terrorists," he said.
Yesterday, an uproar broke out after Nirupam's Tweet, which said, "Every Indian wants surgical strikes against Pakistan but not a fake one to extract just political benefit by BJP. Politics over national interest."
Read More: Congress leader Sanjay Nirupam says surgical strikes against Pakistan were 'fake'
However, the Congress came forward and said that the party didn't agree with his statements.
Delhi chief Minister Arvind Kejriwal's message to the PM, urging the government to "expose Pakistan's propaganda" is also being viewed as a disguised attempt at doubting the veracity of the surgical strike.
Read more: I only supported PM Modi on surgical strikes, why is BJP so frustrated: Arvind Kejriwal
--With ANI inputs