On the occasion of Teacher's day let remember the 'golden days' of our life: Undoubtedly school days are everyone's golden days that all miss as those days will never come back. From last bench gossips to punishment to scolded by teachers calling the class as 'fish market' there are bunches of memories that every student take home with him for his entire life.
Well, it is really true that when you complete your schooling you miss it a lot and the teachers' play a huge contribution to make your school life memorable. That's why Teacher's Day is the perfect day to reach out to the teachers who have inspired you and taught you valuable lessons. In India, Teacher's Day is widely celebrated on 5th September in honour of Dr Sarvapalli Radhakrishnan on his birthday since 1962. Dr Sarvapalli Radhakrishnan was born on September 5, 1888.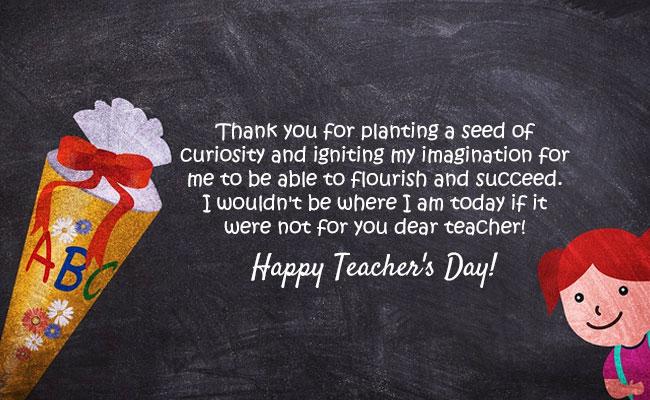 Here are some best thoughtful messages and quotes to wish your favourite teachers and thank them for investing in building your career.

Happy Teachers day! You are the reason why I am what I am today. Thank you for being my mentor and my role model.

Thank you for planting a seed of curiosity and igniting my imagination for me to be able to flourish and succeed. I wouldn't be where I am today if it were not for you dear teacher! Happy Teacher's Day!

I'll remember and thank you for always being there for me. Happy Teachers Day!

Good teachers are the reason ordinary students go on to do extraordinary things. Thank you for being my teacher! Happy Teacher's Day!

To someone who has taken the time to listen to my concerns, guide me on the path to knowledge, and reassure me on my life's path. Happy Teacher's Day!

From ABCs to red, white and blue, from history and mathematics too, all I want to say is a big THANK you! Happy Teacher's Day!

A teacher takes a hand, opens a mind and touches a heart. Thank you for all you have done for me. Happy Teacher's Day!
Here are some awesome one liner WhatsApp and Facebook status: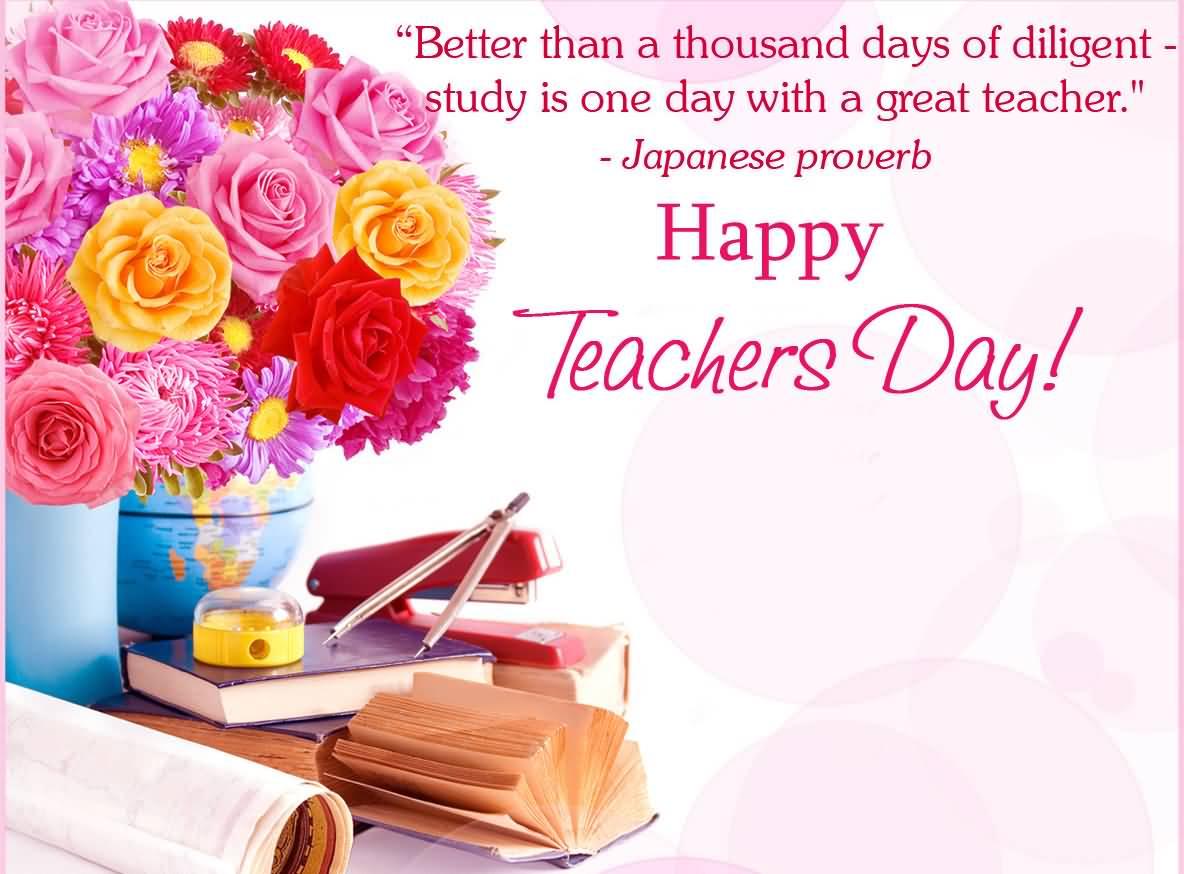 -A teacher who loves learning earns the right and the ability to help others learn
-My father was my teacher. But most importantly he was a great dad
-A good teacher is like a candle burning ,It consumes itself to light the way for others.
-A Teacher presents the past, reveals the present, and creates the future.
-A teacher nourishes the soul of a child for a lifetime.
-A teacher affects eternity; he can never tell where his influence stops.
A child miseducated is a child lost.
We Wish You a Happy Teachers' Day! Wish your favorite teacher who tought you the good lessons for life that help you become good human being.
Also read: You won't believe what's added in the salt that you eat that can take your life!