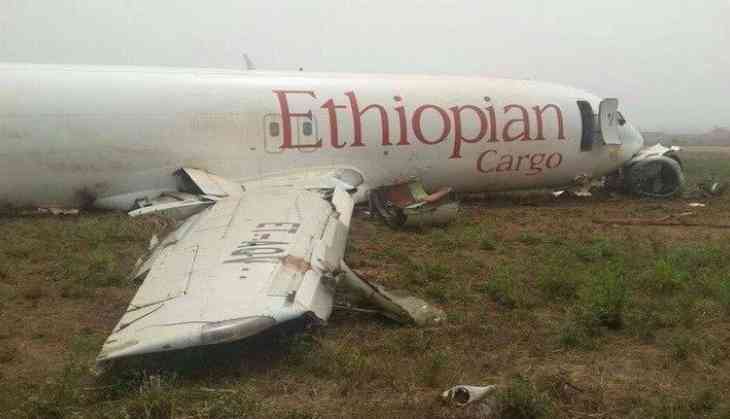 After a major accident in Africa's Kenya, wherein an Ethiopian Airlines Boeing 737 MAX 8 aircraft crashed and killed all 157 on board, India's DGCA has issued statement wherein they have asked for information regrading the Boeing model of these aircrafts.
The Directorate General of Civil Aviation will be speaking to both the airlines, Spicejet and Jet Airways, which usually operate on the latest version of the Boeing jetliner.
The Boeing has issued a statement saying it would help in investigating the case and how the accident has happened. "We extend our heartfelt sympathies to the families and loved ones of the passengers and crew on board and stand ready to support the Ethiopian Airlines team. A Boeing technical team will be travelling to the crash site to provide technical assistance under the direction of the Ethiopia Accident Investigation Bureau and U.S. National Transportation Safety Board."
AFP: Ethiopian Airlines grounds Boeing 737 MAX fleet after deadly crash

— ANI (@ANI) March 11, 2019
Earlier, in October last year, a Lion Air Plane crashed off in to sea in Indonesia's capital Jakarta, which killed all 189 on board.
The accident in Kenya, which involved Boeing 737 MAX plane, took off and the pilot in under 8 minutes passed off the inforation that 'something was not right,' but eventually it went off the RADAR and crash landed killing all on board which included 4 Indians.
Also read: 'PM Modi surrenders to Pakistan,' says Omar Abdullah after no Assembly polls in J&K