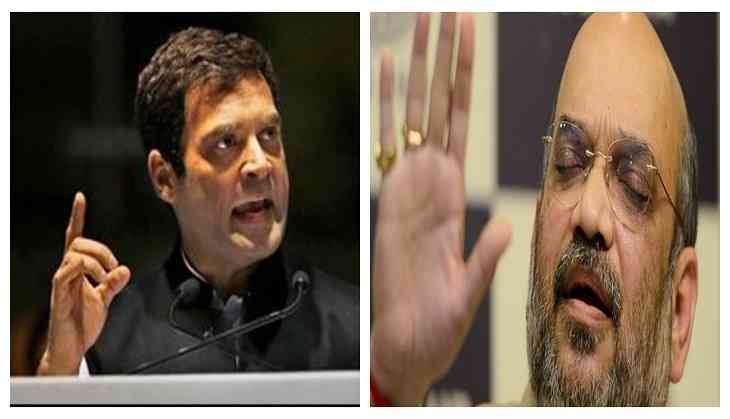 Congress president Rahul Gandhi took a dig at BJP party chief Amit Shah on Thursday for switching off his microphone during his speech in New Delhi. While Gandhi was speaking at the 'Save Composite Culture' meeting in central Delhi's Talkatora stadium, his mic suddenly went off with a loud noise. In the event, the leaders of several political parties participated.
The Congress leader, then took a jibe when the mic became functional and said, "Amit Shahji one mic band car Diya that(Amit Shah had switched off the mic)." Gandhi's comment made people clap and raise slogans.
The time when the mic of the Congress president Gandhi's mic went off, he was accusing the BJP of building a 'cage' and restricting the rights of the people.
"BJP president Amit Shah had said in a speech that India is a golden bird. You (Sharad Yadav) said we are a river. We know our capability and make our way as we walk. Our vision is distinct. We see the country like Ganga. The river belongs to all. The rain that falls also becomes a river. The Yamuna joins Ganga and becomes part of it, everybody gets connected. For them the country is a golden bird," Gandhi said.
"And if the country is a golden bird, you have to make a cage... Today they are making the cage, and we are trying to stop them," he added.
Also read: Atal Bihari Vajpayee Funeral: Former PM Vajpayee's mortal remains brought to BJP Headquarters; cremation at 4 pm at Vijay Ghat