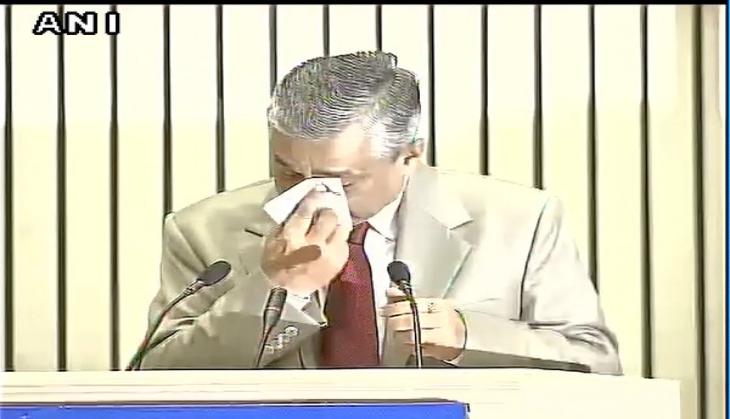 Chief Justice of India TS Thakur on Sunday got emotional and broke down during his speech at the Joint Conference of Chief Ministers and Chief Justices of High Courts in Delhi. Incidentally, Prime Minister Narendra Modi was present at the event.
Addressing the gathering, Thakur talked about the lack of strength of judges in the Supreme Court. "Centre says, yes, we commit ourselves but its state governments responsibility, State government says let Centre provide funds. While this tug of war goes on, judge strength remains where it is, 38 lakh cases remain where they are," the judge said.
"Speeches have been made in past, people have spoken in conference, there's been debate in Parliament. But, I think nothing really appears to be moving," he added.
Thakur further stressed that the quality of Indian judiciary isn't poor.
"It is not enough to criticise, you cannot shift the entire burden to the judiciary. If you compare performances of our judges to the other countries, we are head and shoulder above them," he said.
WATCH: Chief Justice of India TS Thakur breaks down during his speech at Jt conference of CMs and CJ of HCs in Delhihttps://t.co/xD1tro8rmX

— ANI (@ANI_news) April 24, 2016