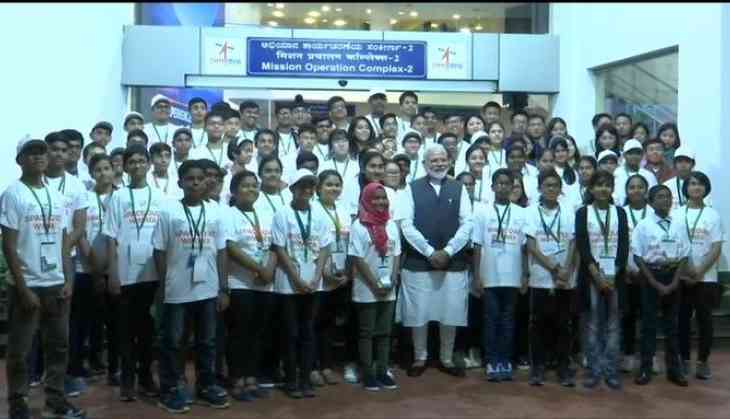 Bengaluru: Prime Minister Narendra Modi with the students from across the country, who were selected through ISRO's 'Space Quiz' competition to watch the landing of #VikramLander along with PM. pic.twitter.com/wLaPovy8tK

— ANI (@ANI) September 6, 2019
"Vikram lander's descent was as planned and normal performance was observed up to an altitude of 2.1 km. Subsequently, the communication from the lander to ground station was lost. The data is being analysed," Sivan had said.
The Vikram lander started its descent to the moon on Saturday morning.