A West Bengal BJP youth leader Priyanka Sharma has been reportedly arrested by police for posting a meme mocking Chief Minister Mamata Banerjee on her Facebook timeline on May 9. A complaint was filed by the Trinamool Congress leader Vibhas Hazra against Sharma for allegedly sharing the picture.
In the meme, Sharma superimposed Priyanka Chopra's Met Gala 2019 face with Mamata Banerjee, giving a rather comical twist to unusually serious TMC supremo. Later, Howrah district club cell convenor at Bharatiya Janata Yuva Morcha-BJYM was arrested and produced in Howrah Court.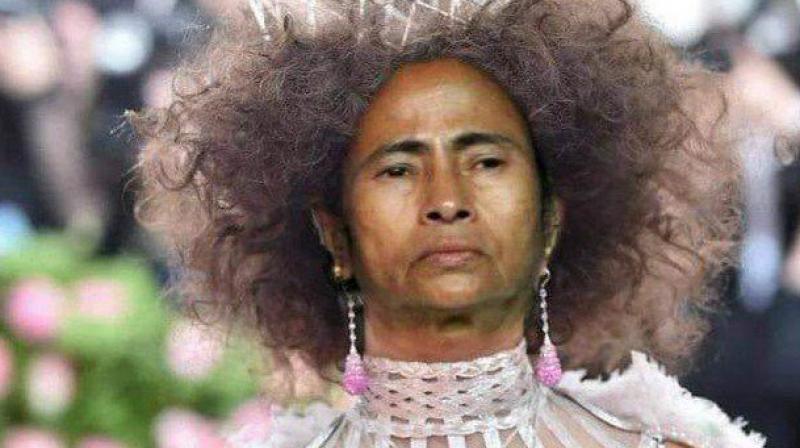 Priyanka Sharma shared meme
The complaint read: "This act broke the community guidelines and it was being viewed as an issue of violence. She does not just try to insult our Hon'ble Chief Minister, but she trying to insult the culture of our Bengal by her post on Facebook and which is Cyber Crime."
"I don't know her. I never met her. But still, I can feel the pain of Priyanka Sharma who has been arrested for sharing a viral meme on Mamata. Just imagine what her family is going through right now. What if this happens with your daughter or sister?" said a Twitter user Rishi Bagree.
As Priyanka Sharma was an arrest for her sarcastic post mocking West Bengal CM Mamata Banerjee, #IsupportPriyankaSharma trends on social media.
Also read: Gautam Gambhir using 'duplicate' for poll campaign to avoid Sun heat, alleges Manish Sisodia; shares picture