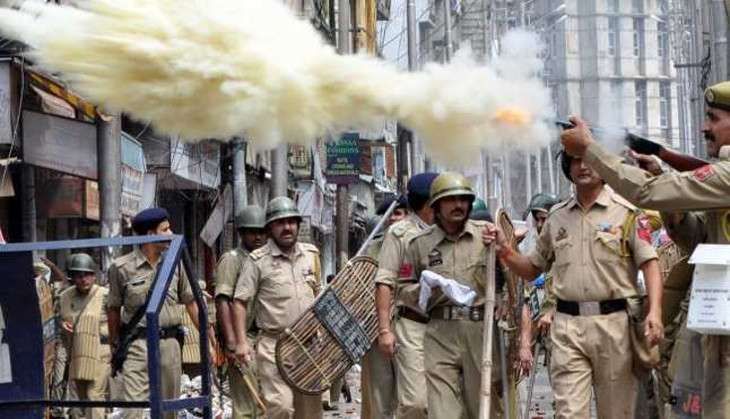 Amnesty International has slammed the government's decision to suspend phone and internet services in Kashmir Valley.
The international human rights organisation, with over 7 million members and supporters around the world, has warned that the government's move is akin to a range of human rights violations.
Also read: Kashmir turmoil in pictures: Protests and bandh keep the valley tense
The Valley has been tense since 8 July, following the encounter of Hizbul Mujahideen commander Burhan Wani. Protests broke out since his death and private landlines, mobile and internet service providers have suspended their services in large parts of the state on orders from state authorities. Only services provided by the state-run telecommunications company, BSNL, are functional in many areas.
According to the Amnesty International, one order issued by the Jammu and Kashmir Police referred to some of the restrictions as a 'preventive measure to avoid any law and order problems and passing of rumours by miscreants/anti national elements'.
Also read: Kashmir unrest: Mobile services suspended in Valley ahead of Friday prayers
"While authorities have a duty to protect the safety of people, they also have an obligation to respect and protect human rights," said Zahoor Wani, Senior Campaigner at Amnesty International India.
"Blanket and indefinite suspensions of telecommunications services do not meet international human rights standards. These shutdowns affect the ability of phone and internet users in Kashmir to seek, receive, and impart information, which is an integral part of the right to freedom of expression.
Also read: Hundreds of weddings cancelled in Kashmir after violence rocks Valley
"The restrictions on access to telephones, in particular, jeopardize a range of other human rights as well, including the right to life."
Local newspapers have reported that residents have been unable to ask for medical assistance in cases of emergencies.
Bashir Ahmad, a relative of an injured person from Kulgam district, who is at the Bone and Joint Hospital in Srinagar said, "The government has issued helpline numbers, but can they kindly explain how we can contact anyone for help when they have blocked phone services."
Also read: Facebook accused of censoring 'pro-Kashmir' updates by users
"Shutting down communications networks means that the government cannot itself also use these networks to disseminate important information to people," said Zahoor Wani.
The UN Special Rapporteur on freedom of expression and other global human rights experts have stated that shutting down entire parts of communications systems can never be justified under international human rights law.
The Amnesty International has also urged the state government to immediately lift the wide-ranging restrictions on mobile and internet services imposed in the state.
Also read: All you need to know about dead Hizbul Mujahideen commander Burhan Muzaffar Wani