Kashmir turmoil in pictures: Protests and bandh keep the valley tense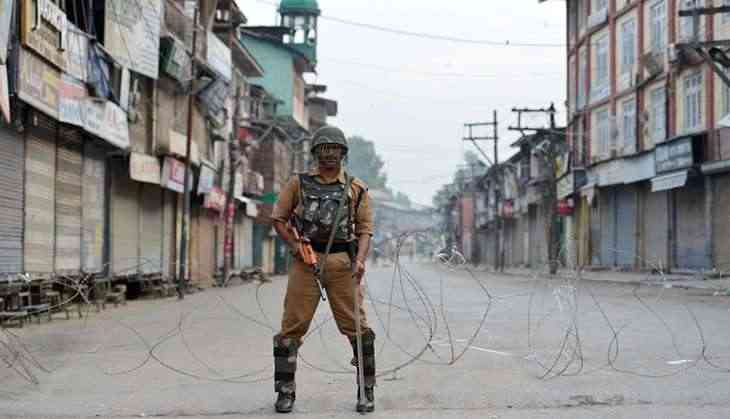 Kashmir, if you look at it, doesn't seem to be going through much trouble except for a bandh and isolated violence, four days from Burhan Wani's funeral. In the four days, 23 people have been killed and another 700 people injured, according to the Health Department. This after police opened fire upon protesters at the funeral of Hizbul Mujahideen commander Burhan
Looking at photos coming out the valley and one will see that normal life is going on. Woman are walking on the streets, birds are flocking in groups, and tourists are stranded awaiting their turn to perform darshan during the Amarnath Yatra, which remains suspended.
Hospital's though, are struggling to keep up with the influx of wounded civilians. Hospitals have run out of trolliers and stretchers and are having to use their arms to carry the patients as and when they come.
The valley, which has been dealing with a lot over the past few years, and in some ways, still recovering from the floods, has yet another issue on its hands to deal with. Even though, the violence coming from the killing of Wani is limited to the protesters, it has given the entire valley a sombre feeling.
Two high level meetings on Kashmir may have been held, but nothing yet has come out of them. Prime Minister Modi, while away in Africa, has been mum on this issue, instead, tweeting happy birthday messages to his colleagues.
The state police had earlier appealed for calm saying that it doesn't bring the right conseuences and that they would like to avoid the killing of innocent youth.
Life in Kashmir, will go on, no matter what. The valley has seen a lot, and they will continue to see more. At the end of the day though, if anyone knows how to live through another bout of violence, it is the people of Kashmir
Text by Sahil Bhalla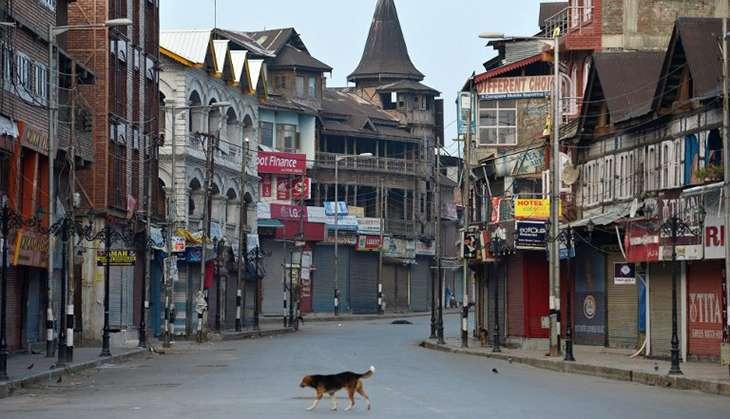 AF{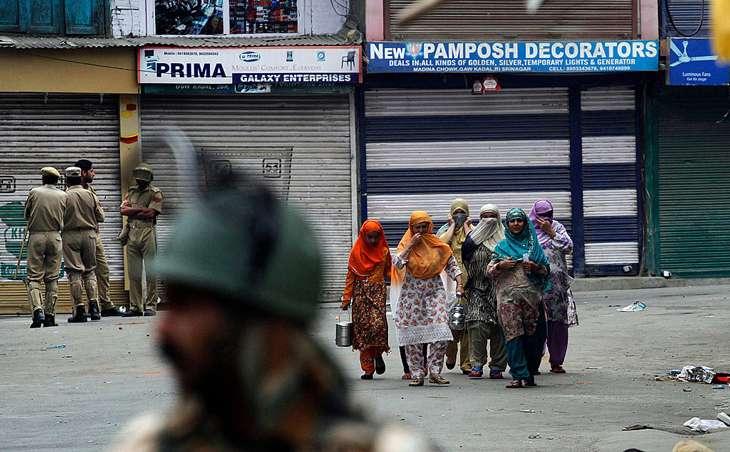 Paramilitary soldiers stand guard during a curfew as tension rose in Kashmir following Friday's killing of top Hizbul Mujahideen (HM) Commander Burhan Wani, on 10 July, 2016 in Srinagar, India. (Waseem Andrabi/Hindustan Times via Getty Images)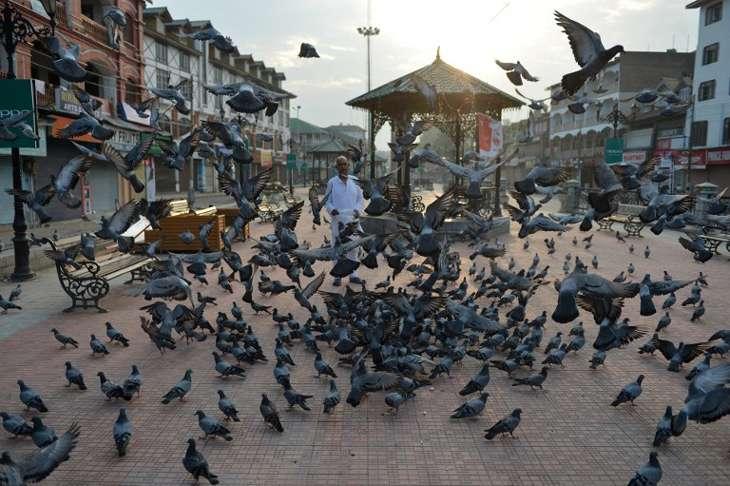 A Kashmiri Muslim man feeds pigeons in the early morning during a curfew in Srinagar on 10 July, 2016. (Tauseef Mustafa/AFP)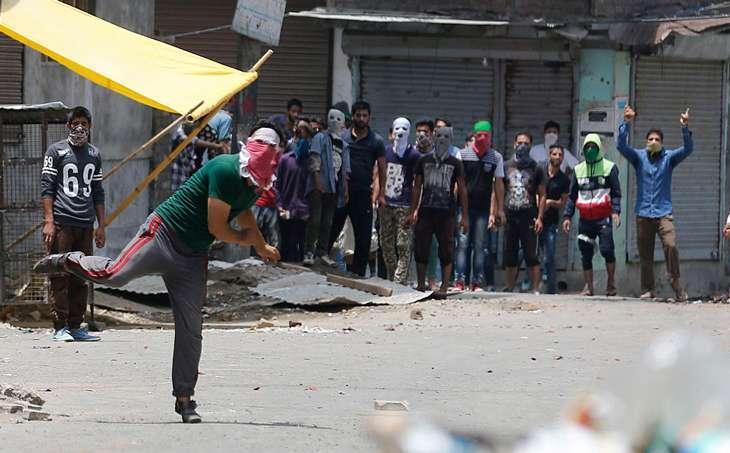 Kashmiri protesters throw stones at police during clashes on 10 July, 2016 in Srinagar, India. (Waseem Andrabi/Hindustan Times via Getty Images)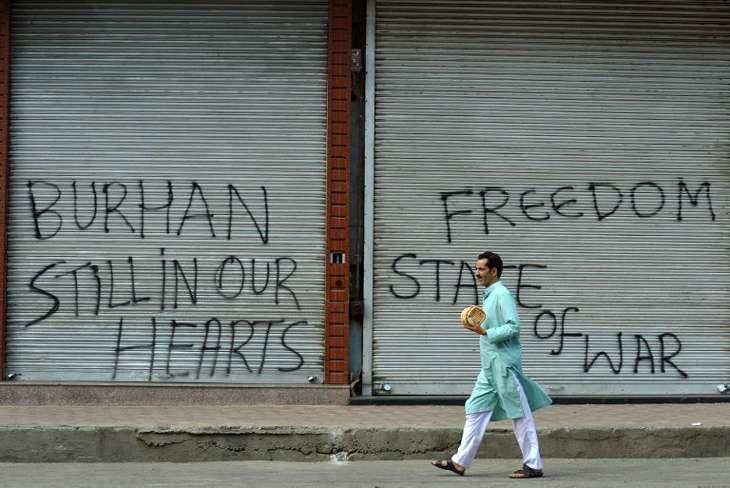 A Kashmiri Muslim man walks past closed shops during a curfew in Srinagar on 11 July, 2016. (Tauseef Mustafa/AFP)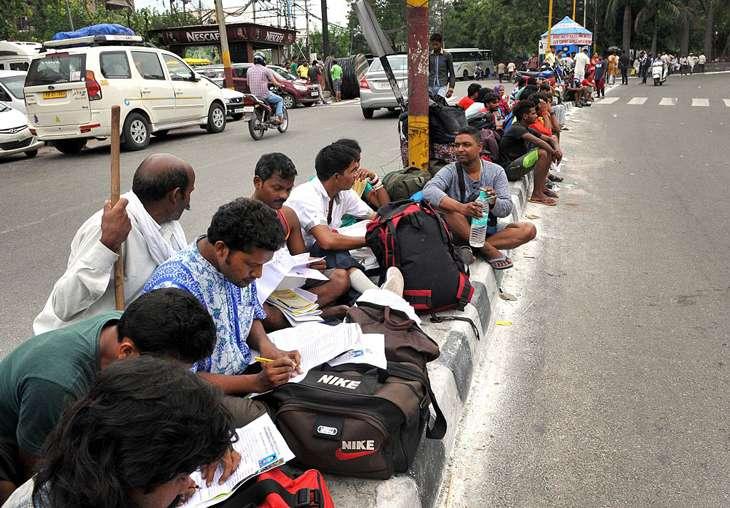 Devotees stranded at base camp as authorities suspended the Amarnath Yatra after tension rose in Kashmir following Friday's killing of top Hizbul Mujahideen (HM) Commander Burhan Wani, on 9 July, 2016 in Jammu, India. (Nitin Kanotra/Hindustan Times via Getty Images)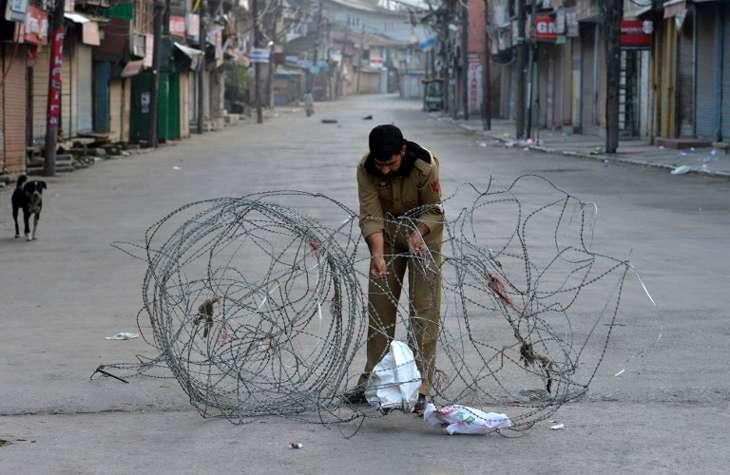 An Indian policeman prepares barbed wire fencing on a street during a curfew in Srinagar on 11 July, 2016. (Tauseef Mustafa/AFP)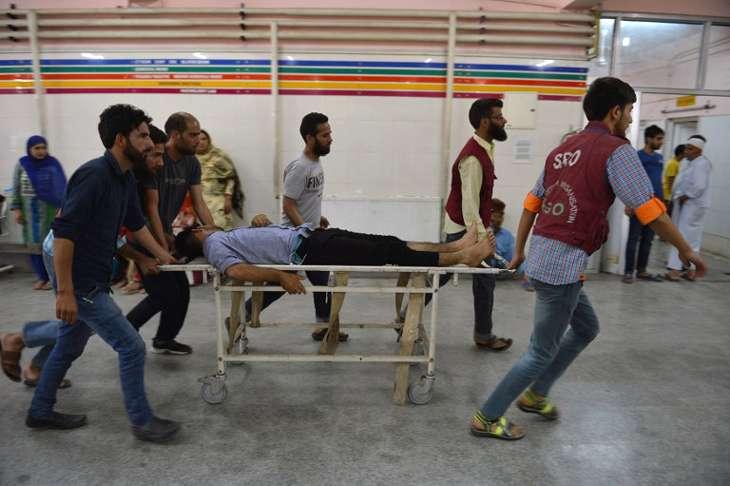 Indian Kashmiri volunteers at a hospital assist an injured youth who was shot during clashes between security forces and protesters in Srinagar on 10 July, 2016. (Tauseef Mustafa/AFP)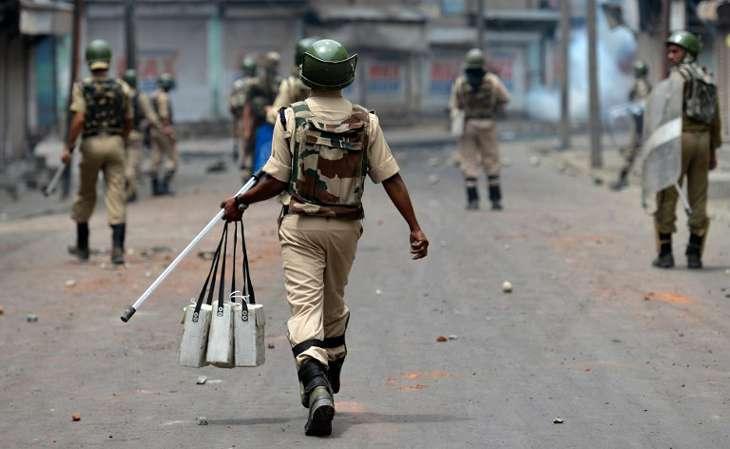 An Indian paramilitary trooper carries tear gar shells during a clash with protesters in Srinagar on 10 July, 2016. (Tauseef Mustafa/AFP)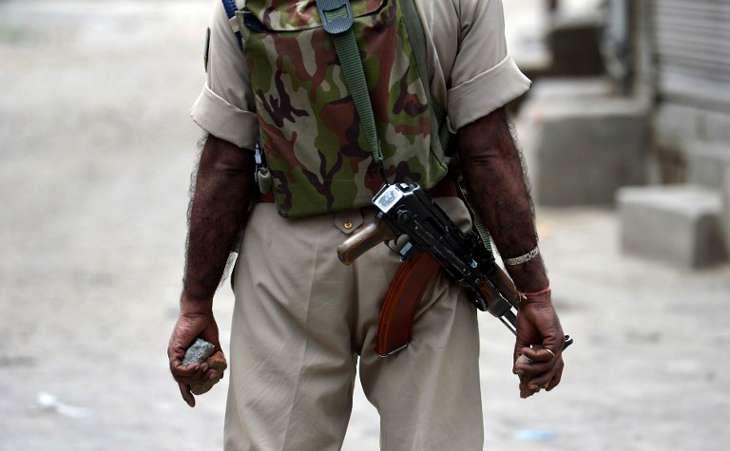 An Indian paramilitary ofcer holds stones in his hands during a clash with protesters in Srinagar on 10 July, 2016. (Tauseef Mustafa/AFP)