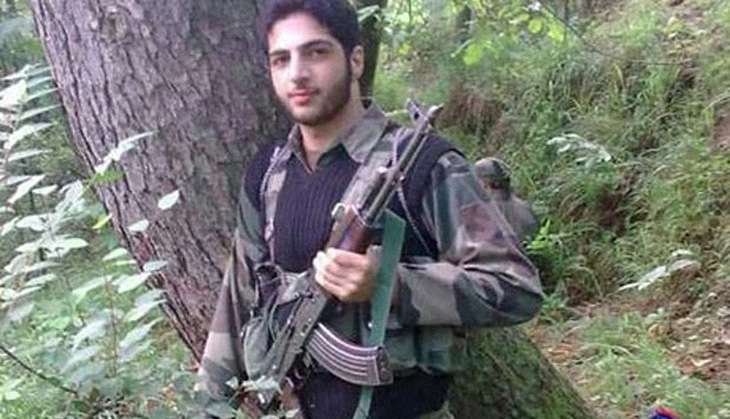 In a major breakthrough for Indian security forces, Burhan Muzaffar Wani, commander of terror outfit Hizbul Mujahideen (HM), was neutralised on 8 July along with two of his accomplices in Kashmir.
He and his accomplices were cornered in Bumdoora village of Kokernag by a joint team of police and the Indian Army. The security forces faced some resistance from the locals during the operation who resorted to stone pelting.
Following the encounter, protests erupted in Srinagar with pro-Pakistan slogans being heard in the city. Curfew-like restrictions were imposed on the city at night.
Wani, who was a social media sensation, enjoyed support from the locals; at the age of 15 he took up arms to become a militant. Here are a few things we need to know about the dead HM commander:
Took up arms at 15, died at 21
Son of a school teacher belonging to Tral town in Pulwama district, Burhan Muzaffar Wani was a good student. Wani fled his home on 16 October 2010 and joined militancy at the age of 15. He was made a member of Hizbul Mujahideen in 2011 due to his popularity on social media.
Wani's brother Khalid Muzaffar Wani was killed by the Indian Army on 13 April last year when he had gone to meet his brother. The Army claimed that Khalid was a militant sympathiser and had taken his friends to militants to get them recruited.
Social media sensation
Wani's recruitment was like a shot in the arm to the waning militancy in the valley. Wani released a number of videos in which he appealed to local boys to come forward and join militant ranks.
It is believed many local boys especially those belonging to southern Kashmir areas joined militancy after getting inspired by Wani and his social media videos. He featured in videos and photos posing with weapons and taunting security forces, which were circulated on Facebook and WhatsApp.
Wani had opposed setting up of settlements for migrant Pandits in the Valley and also Sainik Colonies. This poster boy image of his led to security forces announcing a Rs 10 lakh bounty on his head.
A cult figure among locals
Wani had become a poster boy of the new-age militancy and was also extremely popular among the locals.
Wani used social media tools to reach out to youth who were "angry with the never-ending militarisation".
According to a Hindustan Times report, Burhan was the first local militant, after 1990, to be known in almost every Kashmiri household by his name, primarily because people could relate to him and his story.
More 'battles' ahead
Following the death of Wani, analysts expect a loud and highly visible mourning. More youth are expected to join militant outfits since Wani played a larger-than-life hero figure in their lives. According to a Firstpost report, little change in the level of militancy is expected; the Indian Army is prepared to fight the 'battles' with the militants.