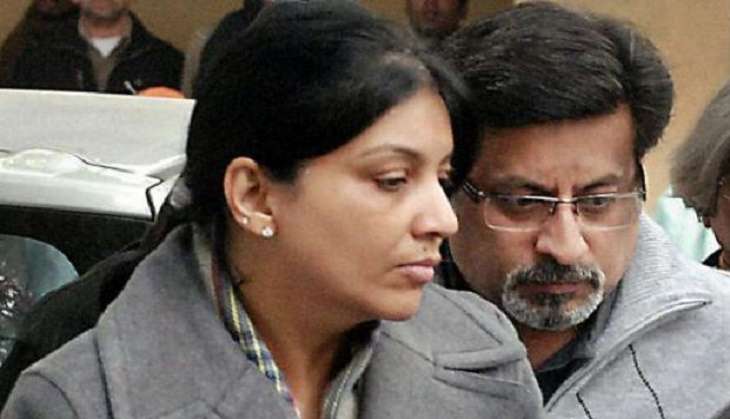 Nupur Talwar, who is serving a life sentence along with her husband Rajesh Talwar in their daughter Aarushi Talwar's murder case, was released from Dasna jail, on 6 September, to take care of her ailing mother. Nupur Talwar was granted bail on 29 August by the Allahabad high court.
Times of India quoted SP Yadav, superintendent Dasna jail, as saying, "After completing formalities, Nupur Talwar was allowed to leave the jail at 7.30 pm. She will have to surrender on 22 September."
Also Read: Aarushi Murder Case: ex-CBI officer forced me to confess to murders, claims Rajesh Talwar's aide
According to a report in TOI, Nupur's lawyer submitted the Allahabad's high court order on her short-term bail in the Ghaziabad CBI court which issued the bail after completing formalities related to personal bond and sureties.
14-year-old Aarushi, daughter of Nupur and Rajesh Talwar, was found dead in their Jal Vayu Vihar house in Noida on 16 May, 2008. It was initially suspected that domestic help Hemraj had killed Aarushi.
Also Read: Aarushi Talwar's grandfather breaks silence in a tell-all open letter
However, the case took a shocking turn when Hemraj's body was found two days later from the terrace of the same flat.
Also Read: Avirook Sen's book 'Aarushi' makes chilling narcoanalysis tests public for the first time