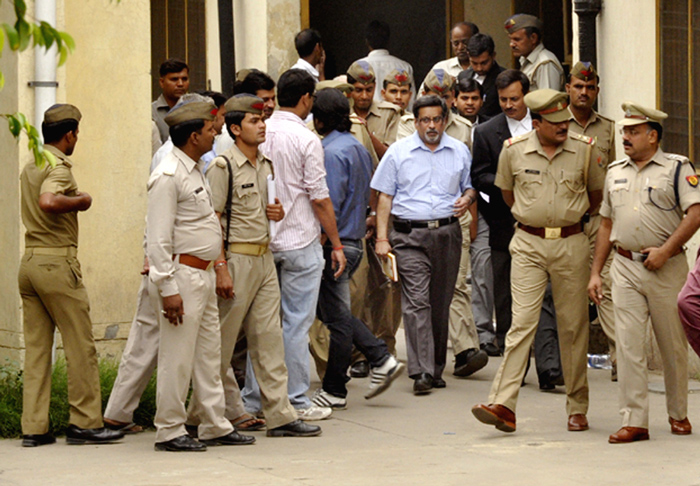 In a video, Krishna Thadarai, former medical assistant to dentist Rajesh Talwar, has allegedly said that he was asked by CBI's former joint director Arun Kumar to admit to the murders of Talwars' daughter Aarushi and their domestic help Hemraj.
Thadaria's statement was reportedly recorded during a narco analysis test conducted on him after his arrest in June 2008. Narco test findings are not admissible in courts.
According to media reports, Thadarai is reportedly seen claiming that the officer promised that his sentence will be reduced if he confessed to the murders.
"I have not committed any crime. I had told them the first time when they had asked me to take the allegations on myself," Thadarai had said while responding to the queries of a medical expert during the test in the video. When the doctor asked Thadarai about who had asked him to implicate himself, Krishna said, "IG Kumar".
Kumar had supervised the probe in the case that had led to the arrest of Thadarai and two other domestic helps - Rajkumar Sharma and Vijay Mandal, on June 13, 2008
In response to the video, Kumar had earlier told PTI, "I need not see that (video). Original narco is not there. It is not from authentic source. Please get the CD from the lab or the CBI or from the accused persons whom it is authentically given. It's (these allegations) not there in original CD."
Kumar, a 1985-batch IPS officer is currently posted as inspector general with the Central Reserve Police Force in Patna.