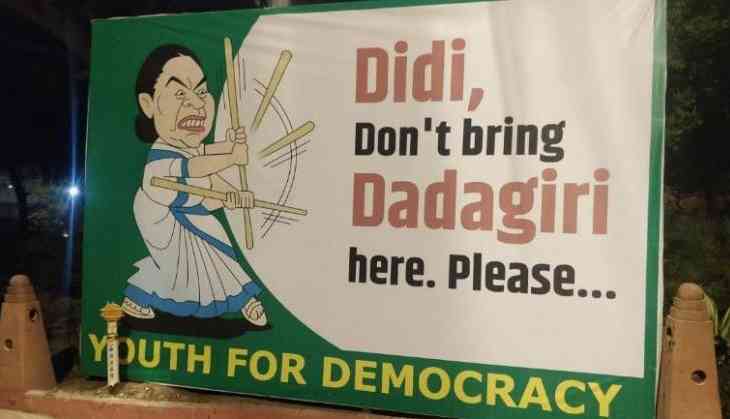 Aam Aadmi Party Chief Arvind Kejriwal has called for a mega rally in Delhi on Wednesday to show big opposition strength. For the rally, West Bengal Chief Minister Mamata Banerjee has arrived in Delhi. The sit-in Mamata will join at Jantar Mantar is being loosely labelled "Mahagathbandhan 2.0". Ahead of her visit, posters caricaturing Mamata Banerjee have emerged in Delhi.
Taking a dig at Mamata Banerjee, the posters welcomes her in the Republic of India because it exists here unlike in Bengal. Not only this, but the posters also attack Mamata's dharna politics. In the posters, she is depicted as an angry rebel.
"Narendra Modi knows he is not coming to power. His expiry date is over. Within 15 days, we will have election dates. We want to see a new government, the country wants a change, the country wants to see a united India, where democracy and inclusiveness will be sustained," Ms Banerjee said in Kolkata before leaving for New Delhi.
One of the posters says, "Didi don't bring Dadagiri here. Please!" In another one, she is seen marching with a drum in protest. The text of the poster reads, "Didi, we welcome you warmly in the Republic of India!"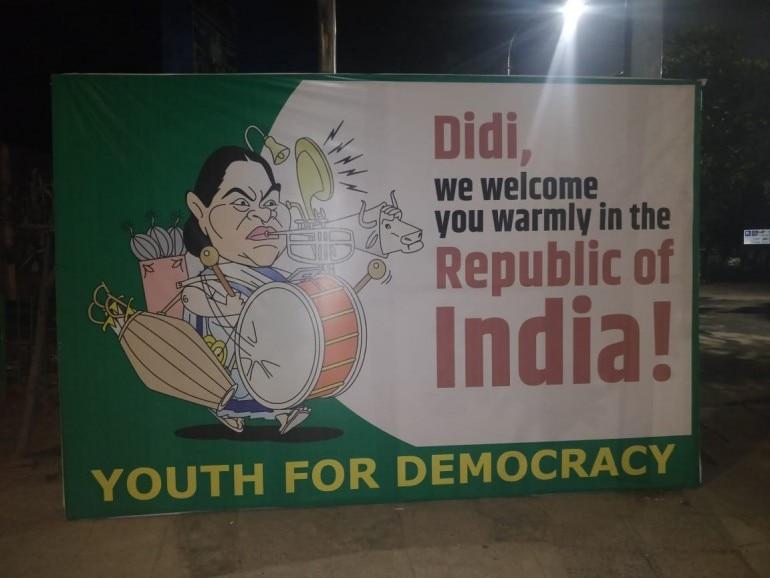 The third poster says: "Relax Didi, we are all safe here! It's a democracy." All posters are signed by 'Save Youth Democracy'.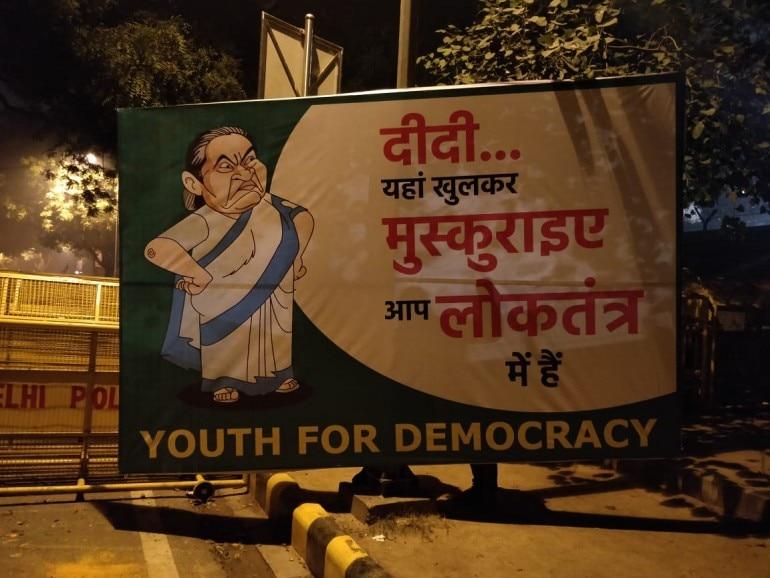 "There will be former prime ministers, former chief ministers, serving chief ministers and parliamentary party leaders," sources said.
HD Deve Gowda, the former prime minister, is in New Delhi; so is NCP chief Sharad Pawar, his party colleague Praful Patel, DMK's Kanimozhi and National Conference leaders will be at a mega opposition rally. Tejashwi Yadav is unwell, so he might not attend the event.
There is uncertainty over Congress's attendance. "But someone from Congress will be there," said sources who are working behind the scenes of "Mahagathbandhan 2.0".
Also read: Watch: On Hug Day, Congress takes a swipe at BJP with a video of Rahul Gandhi hugging PM Narendra Modi