Raza Naqvi
| Updated on: 13 February 2017, 4:23 IST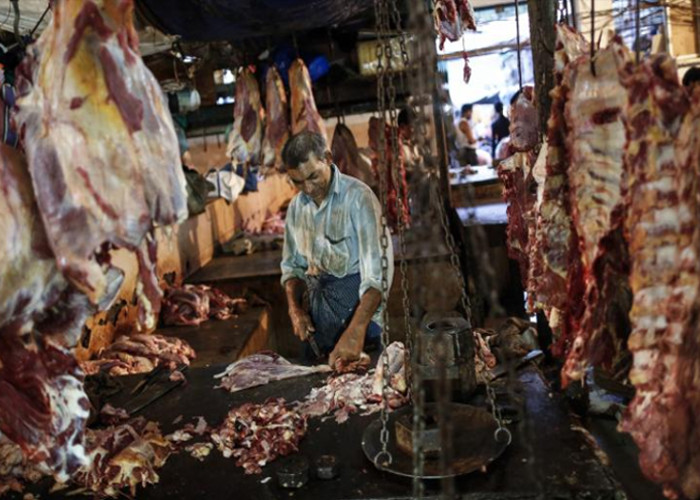 The BJP-led four-day long ban on the sale of meat in Mumbai has been termed "religious terrorism" by BJP's ally, the Shiv Sena, as well as the Opposition, the Congress party.
MNS workers detained for selling chicken
The Maharashtra Navnirman Sena (MNS) openly criticised the ban and party workers openly sold meat in the open today in Dadar.
The MNS completely opposed the ban and said it is against the Constitution. The Mumbai Police detained many MNS workers who were selling chicken in Dadar today.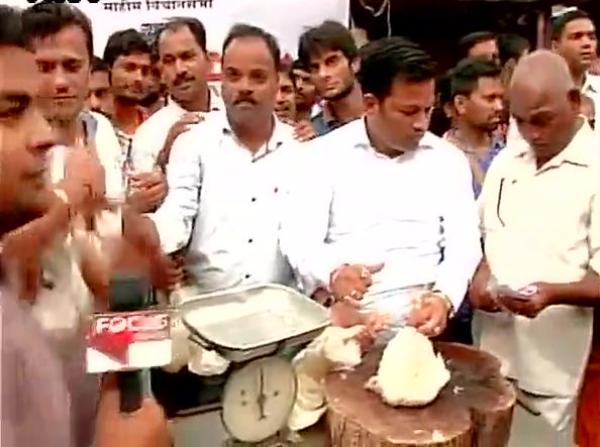 Spectre of Fascism, says Congress
Congress leader Sachin Sawant said that the order was an imposition of the RSS ideology.
According to Congress leader Manish Tewari, "Is it for the government to decide what I eat, drink, wear, speak? What you are seeing across the country is the creeping spectre of fascism."
Ban is unsupportable, says Shiv Sena
On 9 September, taking a strident position on the matter, Shiv Sena president Uddhav Thackeray had said, "We will ensure there is no ban on the sale of meat."
Opposing the ban, Sena's Sanjay Raut said, "There are Sikhs, Muslims, Christians and Jains who consider themselves as minorities. And we respect them, but to dictate what we should eat and what we shouldn't is just wrong."
"The ban is unsupportable. The BMC has buckled under pressure from the BJP. The government should not take any decision to please a particular religious community and should function as per the Constitution," Sena spokesperson Neelam Gorhe added.
Shiv Sena workers also sold meat openly in some parts of Mumbai to defy the ban.
NCP changes stance, backs ban
The NCP made a sharp U-turn on 9 September and supported the order of suspending the sale of meat for four days. The Navi Mumbai Municipal Corporation, controlled by the NCP, also announced a similar measure till 17 September.
Earlier the NCP, along with other political parties, had dubbed the BJPs's decision a ploy to polarise voters with an eye on the civic body elections scheduled for early 2017.
Respecting religious sentiments, says BJP
The BJP claims it is not a ban. Instead it is just a measure of tolerance towards a community in the spirit of secularism.
BJP's Shaina NC added, "This is about respecting religious sentiments."
The BJP also stated that the ban on the sale of meat during Paryushan has been in force since 1964, when the BMC passed a resolution directing a two-day prohibition on the sale of meat in response to demands by Jains, a powerful community which holds key stakes in business and industry in Mumbai.
In 2004, the Congress-NCP government passed another resolution endorsing the two-day ban. Since then, the ban has been extended to four days across Mumbai every September.