Raza Naqvi
| Updated on: 13 February 2017, 6:57 IST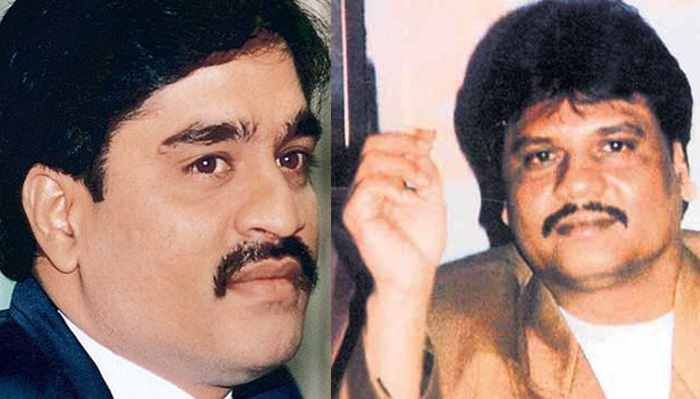 Rajendra Sadashiv Nikalje alias Chhota Rajan, was all over the news after reports came in that he had been arrested by Indonesian authorities in Bali on 26 October.
Rajan was on the run since the past two decades after he fled to Dubai in 1988.
Following Rajan's arrest, it seems that India's most wanted criminal Dawood Ibrahim would be rejoicing as once his favourite henchman turned top rival, Chhota Rajan, might be extradited to India.
From black marketeer to Dawood's number 2
Rajan's criminal career started as a black marketeer of movie tickets in Chembur area of Mumbai. Later, he joined the gang of a local criminal, Jagdish Sharma.
It was only when he assaulted a police constable during a crackdown, he caught the eye of underworld don Rajan Nair alias Bada Rajan, who took him under his wing.
Rajan soon became Nair's favourite and was in charge of collecting protection money from businessmen in the eastern suburbs of Mumbai. Nair was shot dead by the his rival Abdul Kunju's hitmen on 30 September 1983.
Nair's death deeply affected Rajan and though he took over the gang, his only aim was to eliminate Kunju.
Rajan attacked Kunju several times, including the the time when he shot Kunju while he was being taken from court to jail after surrendering to the police.
After Kunju survived the attack, Rajan tried to kill him again in JJ Hospital but failed again.
Rajan's relentless attempts to kill Kunju caught Dawood's attention and he made him a part of his 'D-Company'.
After joining the D-Company, Rajan managed to kill Kunju in the middle of a cricket match in Ghatkopar.
Dawood's love for loyalty
Rajan soon rose to become Dawood's 'right-hand man' and came to be known as Dawood's number two; Chhota Shakeel was number one.
After Dawood fled to Dubai in 1986, Rajan assumed charge of D-Company and a year later, joined him in Dubai and assisted him in running his empire.
From number 2 to top rival
In the early '90s, Rajan felt growingly insecure, suspicious that people within the gang were jealous of his proximity to the inner circle.
Rajan used the 1993 Mumbai serial blasts as an excuse to part ways with Dawood, claiming that he had no idea that he had planned such a gruesome attack.
In a bid to portray himself as a 'patriotic' don he murdered many of the accused in the Mumbai blasts case.
Since then a rivalry developed between the two and they have been after each other lives.
The Dawood-Rajan war
Dawood is known for killing people who go against him; he got Customs' officer LD Arora murdered after he had seized one of his consignments.
So as soon as Rajan parted ways with him, Dawood commenced his plans to kill Chhota Rajan.
In September 2000, Dawood had sent a team of sharpshooters led by Chhota Shakeel to storm Rajan's residence in Bangkok. Rajan managed to escape with only a bullet wound in his abdomen by jumping out of the first-floor of the building.
Rajan later escaped from the hospital where he was put under watch by the Thai police.
After fleeing Bangkok, Rajan, who is often perceived to be close to Indian intelligence agencies, allegedly used his network against Dawood.
In 2005, a team of Mumbai Police arrested Rajan's close aide Vicky Malhotra, who was travelling in a car with Ajit Doval, the then director of Intelligence Bureau and currently National Security Advisor (NSA) of India.
It was alleged that Doval was planning to use Malhotra in an operation against Dawood at his daughter's wedding reception in Dubai. Dawood did not attend he wedding.
Rajan, with the help of his aides, gunned down Nepali parliamentarian Mirza Dilshad Beg, who was allegedly handling Dawood's operations and smuggling guns into India with the help of ISI.