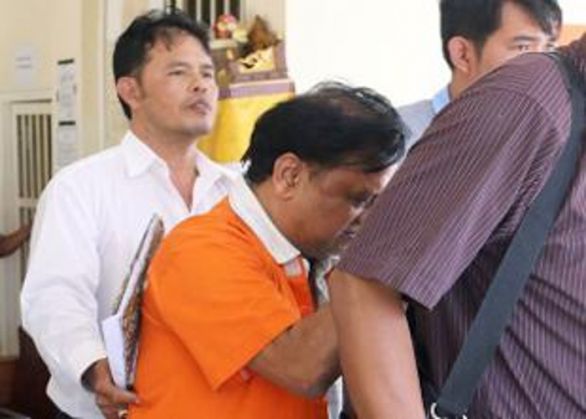 Underworld don Chhota Rajan who was arrested by the Indonesian Police in Bali has said on record that he has not surrendered.
His statement puts an end to the confusion over his arrest.
Speaking to the media, Rajan said he was arrested upon landing in Bali and that he had travelled to Indonesia from Australia. Rajan said he was unhappy in Bali and wanted to go to India. He also rubbished the reports that he expressed a desire to go to Zimbabwe. According to earlier reports, Ranjan had appealed to Indonesian police to let him go to Zimbabwe, citing the threat to his life in India.
Rajan also parried questions on whether he had reached a deal with Indian intelligence agencies to return to India.
Bali Police Commissioner Nainggolan said, "Rajan is very suspicious. When they had nabbed him he looked scared and was smoking constantly."
The Mumbai police is preparing a fresh dossier for the deportation of Rajan from Indonesia.
Once Dawood Ibrahim's number two man, Rajan is said to be facing serious security threats from the D-Company.