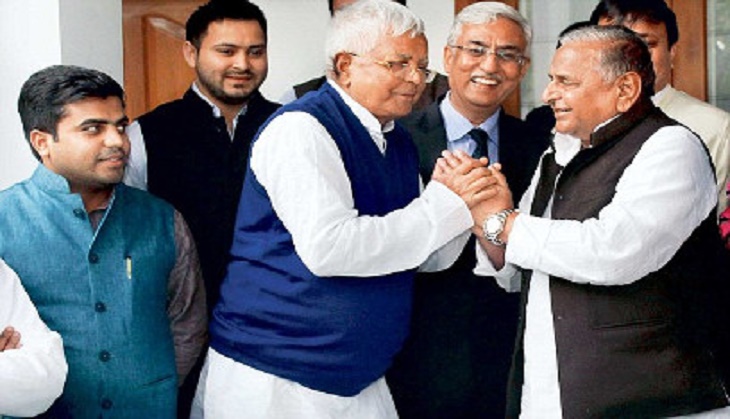 According to reports, a matrimonial alliance between members of Rashtriya Janata Dal (RJD) supremo Lalu Prasad Yadav's family and Samajwadi Party (SP) chief Mulayam Singh Yadav's family has been set and the wedding is scheduled to place on 28 April in New Delhi. 
According to a Pradesh18 report, the 'tilak' ceremony will be organised in Etawah. Rahul Yadav, son of Mulayam's niece Sheela Yadav is marrying Isha Yadav, daughter of Lalu's brother-in-law, Anirudh Yadav alias Sadhu Yadav.
Sheela is the daughter of Mulayam's brother Abhay Ram Yadav and elder sister of Dharmendra Yadav, Badaun MP.  
Last year, Lalu Prasad Yadav's youngest daughter Rajlaxmi married Mainpuri MP Tej Pratap - Mulayam Singh Yadav's grandnephew.
Prime Minister Narendra Modi attended the pre-wedding ceremony in February 2015. Several other prominent leaders including JD(U) president Sharad Yadav, former Madhya Pradesh Chief Minister Babulal Gaur, former union minister Raghuvansh Prasad were among the guests at the event.