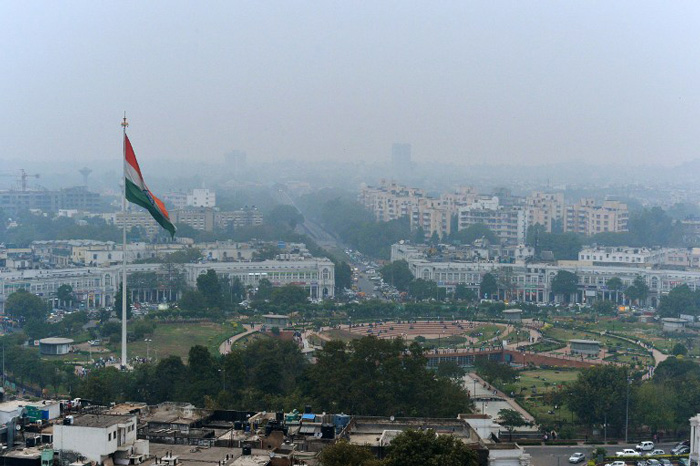 State capital Lucknow, is all set to get the highest monumental flag-post with the tricolour. The tricolor will soon be unfurled from a 207-feet flag pole that has been installed at the Janeshwar Mishra Park (JMP), in Lucknow.
A 60*90-feet tricolour, made from special polyester fabric, will be unfurled later this month, or on 22 November, which is the birthday of Samajwadi Party (SP) chief Mulayam Singh Yadav.
The 207-feet pole is the exact replica of the flag-pole at Connaught place in Delhi.
The SP government has received permission from the Union home ministry to fly the tricolour through all hours of the day, provided the pole is 100 metre high and illuminated enough. The tricolour will not be flown full mast as the pole might not sustain its 38-kg weight during high winds.
The UP government claims the tricolour will be the nation's highest national flag at 102-feet. The responsibility for the upkeep of the flag-post will be given to a government-recognised agency.
For security reasons, the flag-post will be guarded by security personal and cameras.