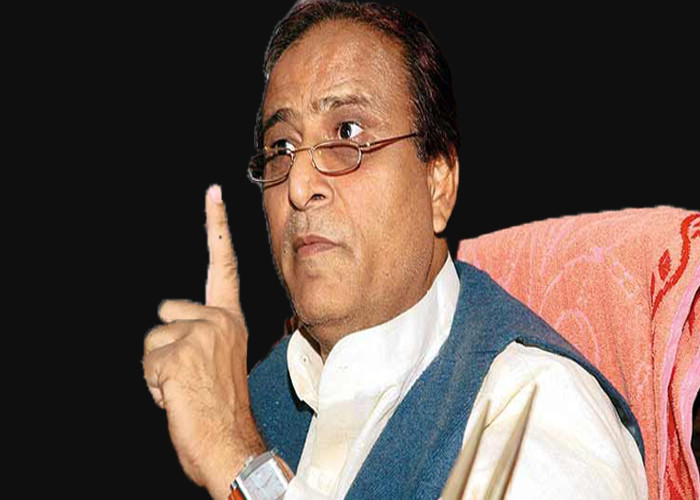 Samajwadi Patry's Muslim face and controversial Uttar Pradesh Cabinet minister, Azam Khan has commented on the Taj Mahal, again.
This time around, the minister has said that he would be at the forefront to destroy the Taj Mahal, should it be destroyed to build a grand Shiva temple at the spot instead, according to a News18 report.
Extending rare support to the Shiv Sena, Khan said, "I will support Shiv Sena if they are willing to demolish the Taj Mahal and I will be the first person to use the hammer.
Speaking at his residence in Rampur, Khan also slammed the Rashtriya Swayamsevak Sangh (RSS) and alleged that the outfit was brewing large-scale communal riots in the country. He also demanded that the RSS be declared a terrorist organisation.
"If the BJP want to come to power in future, then it should give a message of communal harmony by constructing Babri Masjid at its place where it was demolished 23'years ago," Azam said.
In November last year, Khan had asked that the Taj Mahal be handed over to the UP Waqf Board. In January 2013, the Samajwadi Party leader had claimed that the monument was a waste of public funds. He had then said that had the mob that demolished the Babri Masjid targeted the Taj Mahal, he would have led the efforts.
And with his latest comments, it looks like the UP minister has no intentions to just let this gorgeous, iconic monument be.