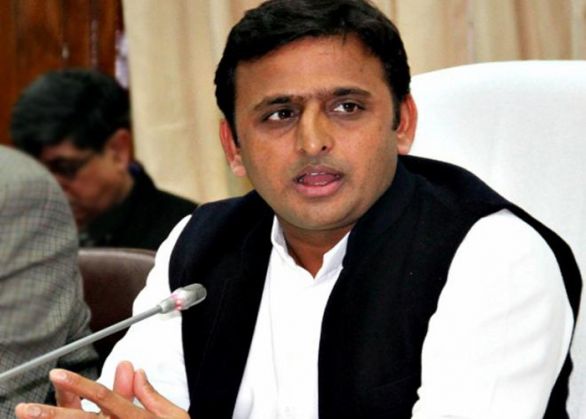 After meeting Uttar Pradesh governor Ram Naik, Chief minister Akhilesh Yadav today dropped five UP Cabinet ministers and three Ministers of State.
The Cabinet reshuffle was expected later this weekend, but it seems that the UP CM is desperate to send a strong message to the state that he is firmly in the saddle.
Ministers from whom portfolios have been taken away are Raja Bhaiya, Ahmed Hassan and Avdesh Prasad. Meanwhile ministers who have been sacked include Yogesh Bhaiya, Aridaman Singh, Ambika Chaudhary, Narad Rai, Shivakant Ojha, Bhagwat Gangwar, Alok Shakya and Shiv Beria.
Reportedly, strong lobbying to drop these ministers was already in gear but the final nod came after consulting Samajwadi Party supremo Mulayam Singh Yadav.
The moves comes after much introspection as Akhilesh Yadav wants to leave no stone unturned to perform well in the 2017 UP Assembly elections.
According to PTI, Akhilesh will also reshuffle the council of ministers on 31 October and new faces will likely be inducted.
(with inputs from PTI)