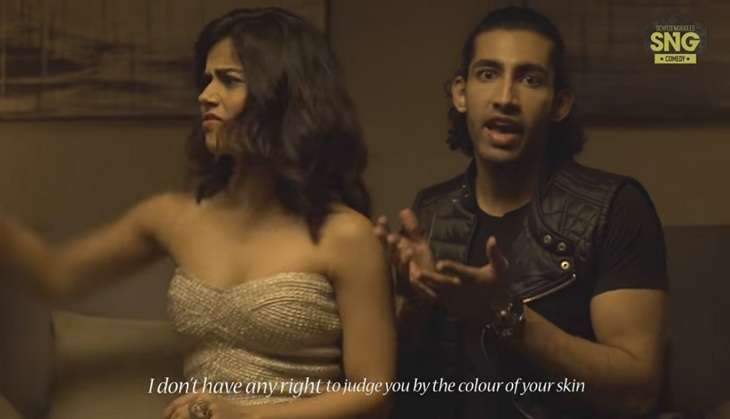 Honey Singh, the leader of India's misogyny bandwagon basically makes a living out of writing the most outrageously degrading lyrics and coupling them with some insanely groovy beats. Would you believe us if we told you that the funny people at SnG comedy have come up with a way to do away the cringe factor to Yo Yo's songs, and get you jivin'?
Well, that's exactly what they've done. Episode 3 of the second season of their YouTube series What If explores what your average Honey Singh song would sound like, minus the misogyny. And it's pretty hilarious.
Penned by Aadar, the lyrics to Brown Rang (arguably one of Yo Yo's sexist best) were given the boot, and replaced with lines that could qualify as a basic lesson in feminism.
With a (albeit unnecessary) Hodor reference, Feminist Yo Yo does a perfect take-down of stereotypes, talks about consent, and even promises to take PMS seriously.
Maybe the obnoxious Yo Yo that we have to put up with far more often than we'd like can take a note or two from this smart little parody. Wishful thinking, sigh.
Watch feminist Honey Singh in action in the video below: