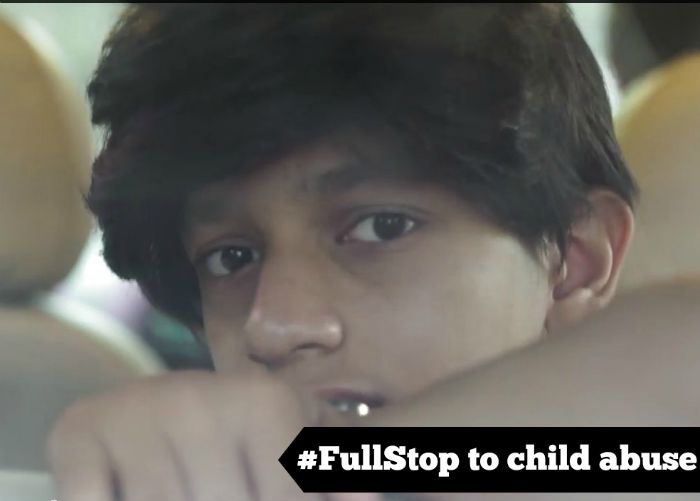 Is your child being sexually abused? No? Are you sure? Of course you're not because we rarely sit our children down and talk to them about boundaries, about abuse. Or give them a comfortable zone to discuss their problems.
Nobel Prize winner Kailash Satyarthi's organisation, Bachpan Bachao Andolan, brings to fore this disturbing issue through a subtle video. The video is a part of his campaign #FullStop and was posted on the YouTube channel by the same name.
According to this
2007 report
by the Ministry of Women and Child Development, two out of three children are physically abused in India. Of which about 53.22 per cent reported sexual abuse, with the highest number of cases coming from Andhra Pradesh, Assam, Bihar and Delhi.
Heartbreaking as it may be, in about 50 per cent of sexual abuse cases, the assault came from those known by the victim and in a position of trust and responsibility. Even more heartbreaking is the knowledge that most abuse victims choose not to report for fear of stigma or just the lack of opportunity to do so.
When your child isn't safe anywhere, be it at home, school, coaching classes, or buses, are we doing enough to ensure that they have someone to talk to? Do they know that they can come to you when they're in trouble? Are you watching out for hints? Are you sure you are doing enough?